With a pickup truck, you can haul huge loads, tow smaller vehicles and trailers behind you, and travel on bumpy dirt roads with ease. Well, so long as you choose the right pickup truck, that is.
If you take your time and carefully select a used pickup truck, you'll have the ability to drive a heavy-duty vehicle for work, pleasure, and commercial purposes. The used Ford Ranger is a popular model of pickup that's been in production since 1983. In that time, this truck series has proven to meet the demanding needs of pickup truck owners time and time again.
Before you choose a used pickup for everyday use, here are five unique traits that you should compare.
1. Pickup Trucks Have Different Towing Capacities
In short, a pickup truck's towing capacity is basically the amount of weight that it can haul. So, if you plan on buying a used pickup truck to tow your boat to the beach on your next weekend getaway, you're going to need to know what your truck can handle. Also, look at axle size when calculating pickup truck towing capacity, so that you are able to fit the vehicle or trailer you are hauling onto your truck without damaging the connectors.
2. Torque Matters
Pickup trucks have a lot more power than the average small car, but don't assume that they all have the same amount of torque. Engine power, or torque, tells you if you will be able to haul a sizable load up a steep hill without struggling to get to the top. Pickup trucks with powerful engines also get up to maximum speeds a lot quicker, so you will be able to fill up the bed of your truck and hitch a trailer behind it while it still drives and handles like a smaller car.
3. Truck Cabs Have Various Seating Arrangements
Figure out if you want a used pickup truck that has room for two or three occupants in the front or if you want a rear seat. You can't always tell how many people can fit inside of a pickup truck by looking at the outside of the cab. Instead, depend on diagrams and seating arrangements to see where you can safely and legally put all your passengers. If you will be travelling solo most of the time, you won't need a truck that has more than a front seat.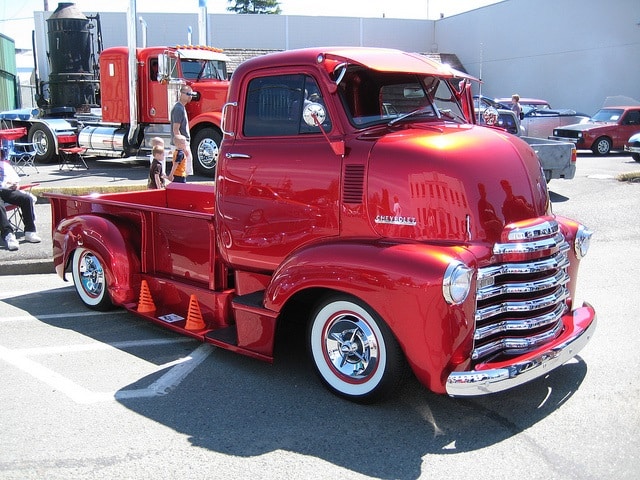 4. Off-Road Capabilities
Although having a pickup truck that sits high up off the ground with oversized tyres will help you to see far down the road, you want to check and see if going off-road is an option. Note that taking a pickup truck off the road will result in a fairly dirty exterior, so keep a hose handy. Pickup trucks may also be a necessity for those living in rural areas without many paved roads.
5. Know If You Want Your Truck to Run On Diesel or Standard Fuel
The bigger the pickup, the more fuel your road monster is going to guzzle. Some trucks run on diesel fuel while others use regular or premium petrol. A select few pickup trucks also run on electricity or come in hybrid varieties.
Being a used pickup truck owner will give you tons of options going forward.