Criminal justice is an incredibly vast field. While you can always work as a police officer, courtrooms, prisons, municipalities, and communities everywhere need tons of different professionals to fill different positions. While some are close to the action, others are more clerical and allow you to use your analytical and technical skills. Most of these careers can be some of the most fulfilling you can find. Here are six of the best careers for criminal justice and public safety graduates.
Crime Analyst
If you like to solve crimes and have a great analytical mind, then the job of a crime analyst is perfect for you. As a crime analyst, your job will be to:
Generate reports

Provide data analytics and research

Give presentations

Use data to help law enforcement officer identify crime patterns

Use investigative and statistical evidence to help counter crime
Contrary to what many people think, crime analysts don't scour crime scenes for evidence. Instead, they work with law enforcement officers and detectives to provide insight based on data and statistics. They may provide valuable information that could allow them to police communities better by identifying key relationships, which allows them to make better decisions.
If you want to learn more about the job of crime analyst and the skills and qualifications needed for the job, you can click here.
Correctional Officer
This is a great career choice if you're looking for something more hands-on, and have the proper disposition for it. As a correctional officer, your primary job will be to oversee inmates and look after both the security of you and your teammates, but the inmates as well. Part of correctional officers' responsibility is also to help inmates reintegrate into society.
This isn't a job for anyone, however, and it can be pretty challenging. You also need to have a certain set of skills and traits to make it. Here are some of the skills and attributes that you'll need to be a good correctional officer:
Negotiation skills

Resourcefulness

Physical strength

Self-discipline

Interpersonal skills

Good judgment
You also have to be able to work under pressure and always be prepared for the unexpected. Correctional officers have to be able to react quickly in dangerous situations and always keep their cool. You'll also need to be able to deal with people from different backgrounds and perspectives, whether it's inmates or other employees.
"As a correctional officer, one of the most important things is to be ready for anything," said correctional services officer Robert Decker. "We have to be able to handle some heavy situations. And deal with the paperwork as well," he added.
Forensic Scientist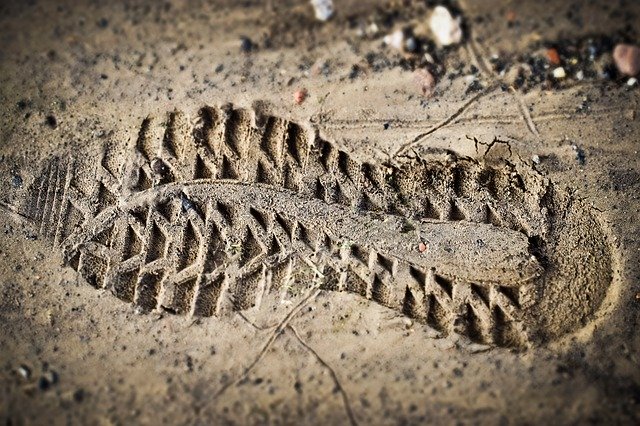 If you have a love for science and an inquisitive mind, then working as a forensic scientist might be a great career option as well. As a forensic scientist, your job will be to gather and analyse forensic data using advanced tools to help solve crimes. Some of your duties will include:
Analyse crime scenes 

Take photographs of the crime scene and evidence

Make sketches 

Record findings and observations

Collect, preserve, and catalog evidence

Reconstruct crime scenes
Forensic scientists also need to have in-depth knowledge of firearms and ballistic, as well as DNA.  With the advances in forensic technology, they are going to continue playing an increasingly important role in law enforcement.
Private Investigator
If you'd like to work as a lone wolf and run your own business, working as a PI can be another option. As a private investigator, you might be asked to work on a variety of cases, some of which may be criminal related or not. As a private investigator, you could also decide to work with law enforcement and help solve cold cases. Private investigators can often work on missing persons cases, for instance.
While having a criminal justice degree will help you in this field, know that you can become a licensed private investigator without one. You could follow a basics training course and get your license if you meet the requirements, with having a clean spreadsheet being one of the main ones.
Police Officer
But, if you want to be on the beat and help solve crimes directly, being a police officer is always an option. However, police officers do much more than solve crimes; they increasingly have to work in communities and become a part of it so they can project a better image and be better at getting cooperation.
As a police officer, some of your duties will be to:
Conduct interrogation

Work with other detectives

Help preserve and protect crime scenes

Work with first responders

Identify criminal activities

Testify in court
This is also a field that is more suited for a certain kind of individual. While it does demand a certain dose of mental toughness, more police departments are looking for candidates who also have great negotiation and interpersonal skills. Emotional intelligence is also very important. Police officers have to know when and how to deescalate situations and find a compromise.
Paralegal
If you like the legal aspect of the job and would like to work behind the scene, being a paralegal is definitely a career you should consider. It is also a great option if you were thinking of getting your law degree later on.
Paralegals are responsible for assisting with various court duties. They may also work in law firms. corporations, or as independent consultants and perform certain duties. You will be asked to interpret, analyse and compile information from court hearings, meetings, trials, and other proceedings.
One of the side benefits of working as a paralegal is how much insight you have on cases. You also get to work in a dynamic field where your services will always be needed.
So, if you were thinking of a career in criminal justice and public safety, you should definitely consider these options. Make sure that what you choose fits your personality and aptitudes, and that you see yourself filling the role for the foreseeable future.