Do you know how to do something or have a particular skill that you'd like to share with others? If you do then why not create a tutorial video that will let you 'show' people exactly what they need to do?
While there are numerous ways you can create a tutorial, one of the easiest is with Movavi Screen Capture Studio. It is user-friendly, intuitive, and will let you learn how to make a tutorial video quickly. More importantly it will provide you with all the tools you need to record videos from various sources and compile them into a professional-looking tutorial.
Recording Video Footage
Needless to say the first thing you should do is record the video footage that you need, and Movavi Screen Capture Studio will let you do so by:
After launching Movavi Screen Capture Studio select the 'Record screen' option then draw a frame over the area that you want to record or use one of the presets on the interface. If you want you can select the audio sources, adjust the volume level, set the frame rate, capture keyboard and mouse actions, or automate the recording. Once it is set up, press 'REC' to start recording then 'Stop' when it is done.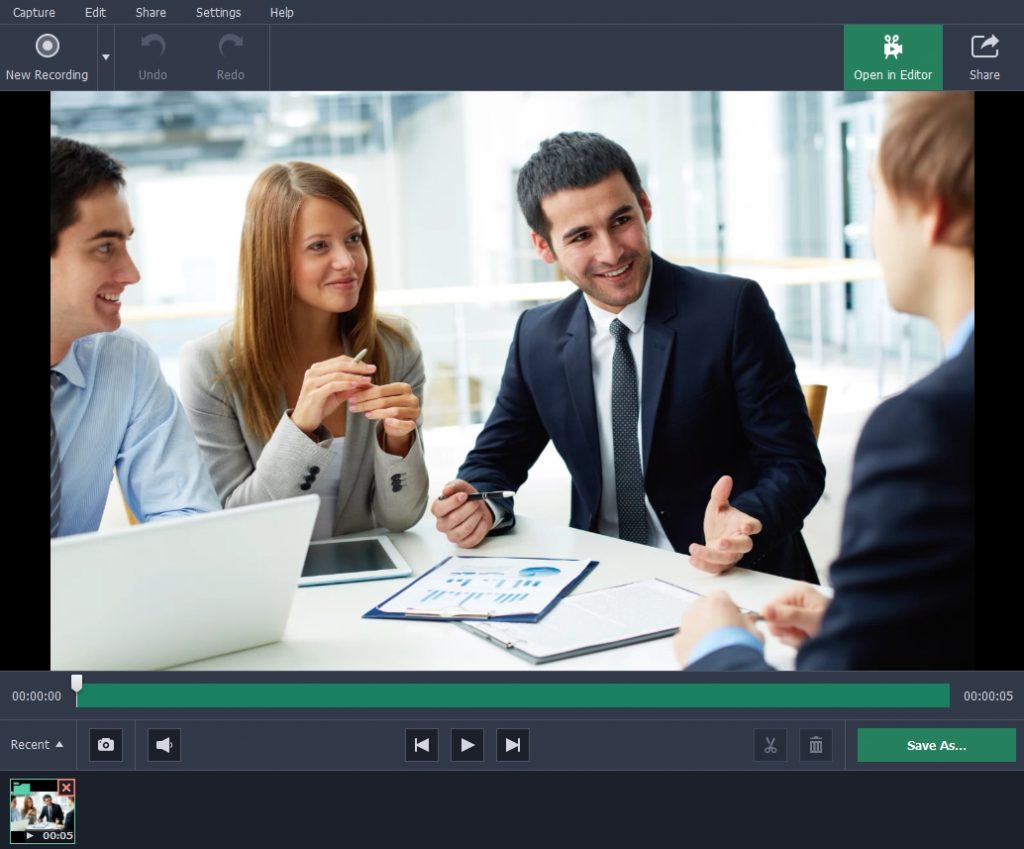 Recording video via external devices, or import it from AVCHD camcorders
Open the editor by selecting 'Edit video' in the launch window, then click on the 'Record Video' icon. Assuming your device is connected it should be detected automatically or you could select it under the 'Video capture device' list. For AVCHD camcorders a list of videos should appear that you can select and import, or for other devices you can click 'Start Capture' to begin recording then 'Stop Capture' when done.
Because of its versatility, you should be able to record exactly the kind of video footage you need to create any type of tutorial using Movavi Screen Capture Studio.
Edit and Improve the Tutorial
After you have the footage you need, you can load it all into Movavi Screen Capture Studio's editor by clicking 'Add Media Files' and selecting the videos. When they appear in the 'Timeline' you can arrange them in the sequence that you want, or split them into segments and trim out any unnecessary bits.
The features in Movavi Screen Capture Studio's editor will provide you with a lot of different ways in which you can improve your tutorial. In particular you may want to enhance the video quality, add background music, insert animated transitions, apply effects and filters, add subtitles, and maybe even edit the audio to make it sound better.
As you can see there are a lot of tools that will be at your disposal, and it is up to you to decide exactly how you'd like your tutorial to turn out. At the end of the day because of how easy it is to use you should have no trouble applying Movavi Screen Capture Studio's features, and coming up with an impressive tutorial by the time you're done.