Like a vast number of business owners, entrepreneurs, professionals, and others, you carry a clutch of business cards with you wherever you go. You have a laudable objective of passing out your business cards to people you meet. You are intent on developing your network of helpful connections, using your business card as a means of cementing a future relationship.
In this day and age, you might want to think of custom USB flash drives as an alternative to traditional business cards. There are a number of reasons for doing so.
The Reality of Business Cards
There are some stark, negative realities associated with the use of business cards as an instrument of networking. First, if you are like many people, you lug business cards around with you and then oftentimes forget to pass them out.
Second, even if you are on top of your game and do pass out business cards, in many instances, recipients don't save them. Yes, there are a diligent few individuals who are good about cataloging business cards once received. However, a significant percentage of people are not.
Among those that are not good about saving and cataloging business cards, two things happen. Some people simply throw business cards away. Others toss them aside and then have no idea who the person referenced is on the card at a later date.
While the concept of a business card is sound, the reality of its full utilization in this day and age tends to fall short of the ultimate objective. Thus, variations on the theme of the business card are worth exploring at this juncture of the 21st century.
What are Custom UBS Flash Drives?
An alternative to the traditional business card in this day and age is the custom UBS flash drive. You may have some general ideas about custom UBS flash drives. In basic terms, custom UBS flash drives are basic flash drives with one alteration. As the moniker suggests, they have been customized in a certain way.
Oftentimes, these flash drives have been customized with the logo of a business or particular product or service. They are distributed after customization as a means of promotion.
Replace Your Business Cards with Custom UBS Flash Drives
You can be bold and take the step of replacing your traditional business cards with custom UBS flash drives. These flash drives can provide an effective, interesting alternative to traditional business cards.
First, you can customize the exterior of a these flash drives. You can include all of your basic contact information on the exterior of these flash drives. If you have some sort of logo for your business, you can include that on the exterior as well.
Second, you don't need to stop with customizing the exterior. You can take it a step further and include crucial information about yourself and your business or profession stored inside the custom UBS flash drive.
For example, if you are in some sort of profession that necessitates the maintenance of a portfolio of some type, you can maintain this portfolio in digital form on each flash drive given to others.
You can take the customization process a step further. You can select different color schemes for these customized flash drives depending on where and when you will use them. You can also take a seasonal approach to these flash drives. You can create something unique for major holidays like Independence Day, Thanksgiving, and others.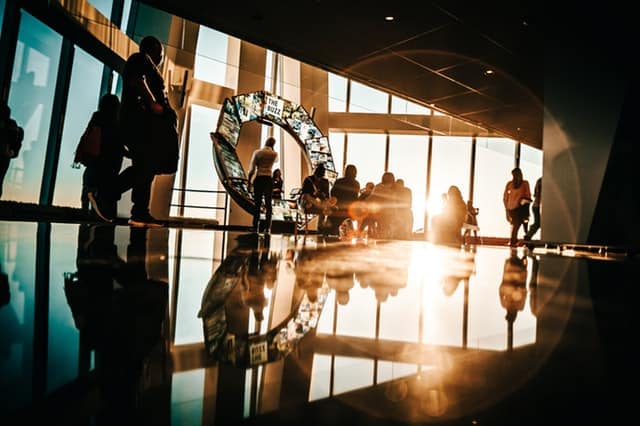 Custom UBS Flash Drives at Conferences, Conventions, and Trade Shows
If you will be attending a particular conference, convention, or tradeshow, you can obtain custom USB flash drives that not only contain your information, but you can add info related to the gathering as well. This turns the flash drive not only into a dynamic replacement for your traditional business card, but it becomes a useful resource for participants in a conference, convention, of trade show.
Affordable Business Card Alternative
You do not need to bust your budget substituting custom USB flash drives for your traditional business cards. When you buy in bulk, you can save a good deal of money. When you customize in larger numbers, you also realize a notable savings.
In addition, because a person is apt to hold on to your flash drive, it provides ongoing promotion of your business. As discussed earlier, this is not something that commonly happens with business cards for a good many recipients. This reality renders it something of a solid financial investment as well.
===
Jessica Kane is a writer for Every USB, where you can create your very own custom usb drive for your brand or company.