If you are like many people, you are interested in coming up with ways that you can improve the look and feel of your garden and landscape. If you are also like many individuals, you are budgetary limitations when it comes to improving your garden or landscape. With these factors in mind, there are some easy DIY garden projects that you can undertake at minimal cost.
Create Raise Garden Beds
An easy, an affordable, DIY garden project you can undertaken is the creation of raise garden beds. You can utilize scrap wood and other materials to form the basis of your raised garden. You can save a considerable amount of money by going this route. In addition, by utilizing recycled materials in the creation of raised garden beds, you are also being environmentally friendly.
The internet is a solid resource for designs for DIY raised garden beds. In addition, there are even prefabricated raised garden beds that require only assembly on your part.
Build a Tree Bench
If you have a hearty tree in your back yard (or multiple ones), consider building a tree bench (or benches). A tree bench is exactly what the name indicates. It is a bench that is built around all or part of a tree trunk.
As is the case with a raised garden bed, there are handy designs you can access online for readily building a tree bench. Overall, building a tree bench usually requires a bit more experience in a DIY project of this nature than is the case of a raised garden bed.
Make Your Own Patio Tea Lights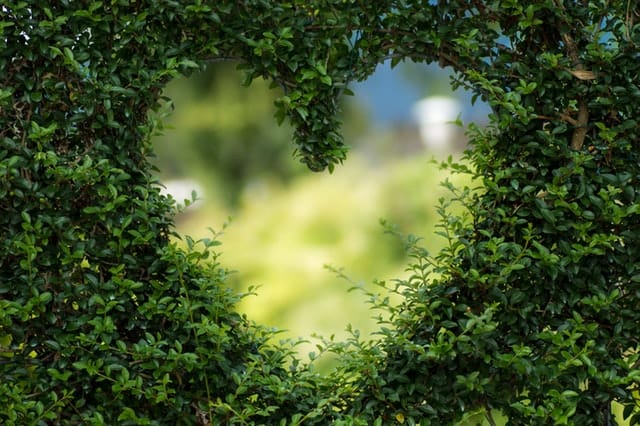 If you want a really easy DIY project for the outdoor area at your home, consider making your own tea lights for your patio or gazebo. Indeed, this is a project that you do with your kids.
One brilliant patio tea light idea you can make involves filling a little bowl with coffee beans. In the center of the bowl, place a vanilla tea candle. When lit, the tea light you crafted will fill the air with the lovely scent of vanilla, with a hint of coffee — a truly homey smell.
Create a Mini Bird Bath
A clever DIY project you can make for your garden or patio is a mini bird bath. Obtain a larger urn and a smaller pot. Paint them the same color.
Attach the smaller pot inside the larger urn. Fill the urn with potting soil an place desired plants. Fill the smaller pot located inside the urn with fresh water.
The mini bird bath can be placed within a garden plot, vegetable or flower. It can also be included as part of your overall patio décor.
Use Rainwater to Water Your Garden
A very simple garden DIY project is to have your rainwater drain into a plastic drum (from your downspouts). The drum can be connected to a hose, which permits you to use rainwater to water your garden. The drum can be a plastic garbage can, modified with a hole to allow for a connection with a hose. Be sure to look at a good garden hose selection in order to find one that is long enough to reach all of your plants.
Warning: some municipalities have actually made the collection and storage or rainwater illegal. This has occurred mostly in drier climates, including the city of Denver. Before you embark on this type of DIY garden project, make sure it is permissible in your community.
Craft a Hanging Basket Candle Chandelier
Another easy DIY garden project is a candle chandelier. A candle chandelier can be hung from a strong tree branch for a garden party or on your patio.
Obtain a metal hanging basket, with a flat bottom. Secure small glass devotion candle holders to the bottom of the basket. Consider different colors for the candle holders.
You can place real candles in the holder (paying attention to fire safety considerations). You can also utilize small DC battery powered tea lights or even small solar lights in the holders.
Pallet Tool Organizer
A practical DIY garden project you can undertake is a pallet tool holder. Obtain a pallet and paint it a desired color. (You may be able to find a pallet for not cost, by the way. Check out local stores or warehouses and see if they might have an old pallet they are willing to part with.)
Affix different types of hooks to the pallet, of varying sizes, to accommodate your various gardening tools. Hang the painted pallet on a wall near the garden or in the garage or work shed. This makes your gardening instruments and tools readily accessible.
Jessica Kane is a writer for Grow Ace, your best online option for getting your new hydroponic grow operation up and running quickly and easily.