In the age of smartphones and instant technology, photos and visual media are more prevalent than ever. Whether it's with our smart phones or a professional DSLR camera, we love capturing big moments and momentous milestones so we can share our lives with family and friends. So when a life event like graduation comes around, it's crucial to make those memories last forever. Here are some tips on using photos or photography to commemorate your grad's efforts and success.

1.Send out printed Graduation Announcements.
There's no better way to share your grad's accomplishments with your friends and family. It's a great opportunity to show off professionally-taken photos of your grad, or photos from your grad's time at school. Let your loved ones know where your grad has graduated from and when. You can also notify your family and friends of any events associated with the graduation, like a graduation party or the actual commencement itself.

An online custom print shop like PurpleTrail makes creating an announcement easy. Choose from a diverse selection of classic or contemporary designs, and customize the announcement with your grad's name, graduation dates, photos, and more. Create an announcement as unique as your grad!
2. Create a slideshow of photos taken throughout your grad's life.
Dust off the photo scanner and gather up all your old family photos and polaroids to create the ultimate slideshow of your grad's life. Begin with baby pictures, elementary and middle school memories, all the way up to present time (don't be afraid to include some silly Snapchat photos!).
Slideshows are wonderful to display during graduation parties. It might embarrass your grad a little, but the gesture can also be very touching and meaningful during this eventful time! Your guests—the ones who have helped support your grad throughout their life—will definitely find it moving, too.

3. Take Senior photos.
Senior photos are iconic for marking this huge lifetime event. You can either book a professional photographer to take Senior photos for your grad, or you can take your own. Whether you're enlisting a photographer or taking your own photos, think up some themes. Involve your grad's hobbies or interests, like sports or musical instruments. Create your own signage with their graduation date, or have them hold up childhood photos while wearing their cap and gown. Speaking of, cap and gown photos are classic and always make for a good shot!

You don't have to book an expensive photographer to get good grad photos. Even if you don't have a fancy camera or photo editing programs, there are so many free or inexpensive resources available today for taking some amazing photos. Free editing programs like Paint.Net or Pixlr allow you to edit your photos just like the professionals. You can also consider a program like Adobe Photoshop Elements, which is offered at a lower cost than the complete Photoshop software.

4. Gift your Grad a handmade photo album.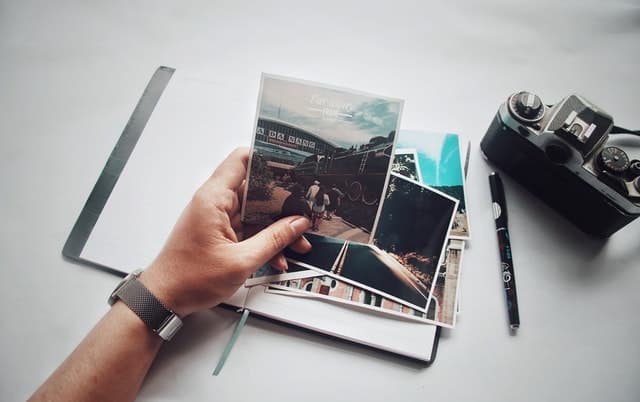 If you're sending your grad off to college or away from home, gift them a handmade photo album full of their favorite photos and memories. Include snapshots of their childhood, or school portraits from kindergarten onwards. Don't be afraid to get creative! They will be able to recognize how much time you put into this treasured keepsake. Purchase a photo album and visit a craft store to find stickers and decorative papers to adorn your unique album.

This is something your grad can keep for the rest of their life to remind them of how far they've come. More importantly, it'll remind them that they will always have a home to come back to.
Photos are the best way to document these special moments in our lives. Graduation is a big deal and deserves to be preserved forever! Someday, when your grad is looking back at all their treasured memories, they will thank you for the effort you made to capture those cherished moments of time.