Marketing departments are always searching for the Holy Grail – the tincture that will ensure higher levels of customer retention, return on investment, and click through rates. One of the most effective retention techniques on the market is a customer loyalty plan.
This is a strategic initiative aimed at engaging customers throughout their interactions with a company, by rewarding them for their patronage. Effective customer loyalty plans have proven to be highly successful in retaining customers over the long-term. Higher customer numbers translate into bigger profits.
Companies can incentivize loyalty plans to generate repeat business with their patrons. Every time a customer makes a purchase, rewards and benefits can be conferred. These are typically unavailable to non-paying customers.
There are different types of loyalty programs that can be implemented, notably online loyalty programs, paper cards, plastic credit cards and the like. Many examples abound, including the following:
Menchies Frozen Yoghurt is a nationwide franchise in the US. Customers can register for the rewards program by simply giving their phone number. Points are awarded for all real money purchases, and once a certain number of points have been acquired, discounts are offered on the purchase price of ice cream.
The Moviegoer Club at Cobb Theaters offers an exciting loyalty rewards program for film fanatics. Every time you use your loyalty rewards card at Cobb theaters, you are rewarded with points. After you have watched several movies, you receive free sodas, free popcorn, even free movie tickets. This popular loyalty rewards program is extremely successful.
The Wink Bingo VIP Club is a popular VIP bingo club where loyalty is rewarded. As part of the Joy Gem VIP Club program, players get to enjoy plenty of VIP benefits across all tier levels. These include the Sapphire, Ruby, or Diamond tiers. Joy Gem VIP Club members enjoy welcome bonuses, complimentary bingo tickets, birthday surprises, re-deposit bonuses, exclusive jackpots, weekly treats, and luxury birthday gifts among others.
Everyone Loves Freebies and that's Why Loyalty Programs Work
The effectiveness of a loyalty program is directly linked to its competitive nature. People like to receive freebies, and that's what loyalty programs are all about.  Customers feel satisfied when they receive rewards for being paying members of a company. Marketing campaigns can be designed around these VIP loyalty programs, enticing newbies and loyal patrons alike with the generous rewards on offer.
Sometimes, VIP loyalty programs offer free rewards, and at other times, members are required to pay for the privilege of VIP rewards. This is true of credit card reward programs such as American Express. While the upfront costs of joining these pay-to-enjoy loyalty rewards programs are a disincentive to some, the costs are recovered in no time at all.
Another terrific example of a successful loyalty program is My Starbucks. This is not a free VIP loyalty plan – customers must pay $5 to get started. The mobile app allows patrons to refill their Starbucks accounts, and earn rewards in the process.
Every time you purchase food or drinks from Starbucks, stars are awarded. Patrons can advance through multiple membership tiers, earning greater rewards as they hit higher levels. Benefits like free refills, free food, and even personalized gold cards are available.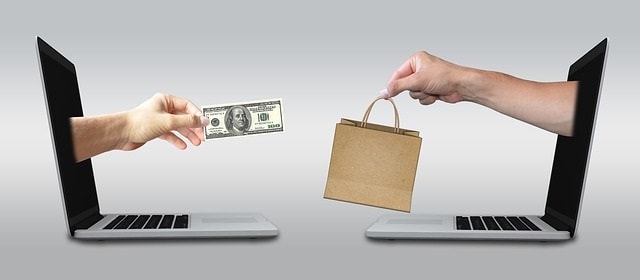 We Engage with Brands Before We Become Customers
A Gartner Group study found that 20% of a company's customer base was responsible for 80% of that company's profits. This is precisely the reason customer loyalty is so important for ROI. Loyal patrons are happy patrons, and their repeat business can significantly drive profits higher.
Word-of-mouth advertising, social media marketing, and other communication channels are highly effective at driving positive messages from loyal patrons. Accenture reported that 31% of customers routinely refer brands to friends, family, and colleagues. This repeat business builds customer loyalty, expands the marketing message, and drives revenues.
Effective Ways to Create a Thriving Loyalty Program
The first step in the process is to establish a rewards system. A beverage company may offer free beverages, a gaming company may offer free games, and an ice cream company may offer free ice creams. Whatever the prize, discount, or product, it should ideally be related to the company's offerings. Customers need to know how they can advance towards achieving these loyalty rewards.
Typically, this is done on a tiered system (different levels of achievement), or a 'pay to play' plan at gaming sites. The loyalty rewards plan – the incentive – should be practical. A tire company will not enjoy repeat business or increased loyalty if it encourages people to change their tires every three months. Neither will Jiffy Lube enjoy repeat business if it only rewards people who change their oil 4 times per year. It is important to be practical about the rewards program, and how customers can satisfy these requirements.
Most online gaming sites will start their customers off at a base tier. The first deposit is often associated with a matching deposit bonus, followed by redeposit bonuses, and VIP loyalty points. The more you play, the more points you receive. This encourages loyalty, boosts ROI, and creates positive word-of-mouth referrals. Getting the message out there is easily done. Email messaging lists, press releases, on-site marketing and social media messaging are effective channels to create a thriving loyalty program.