In its early days, the Ultimate Fighting Championship, or UFC as it is commonly known, was regarded as something of a joke by many fight fans. "Let's see if a sumo wrestler can take out a karate specialist" – that was the primitive form of mixed martial arts (MMA), which pitted those with different fighting styles against each other in contests which were as much about intrigue, and fascination with the unknown, than anything else.
But over two decades on from the humble beginning of UFC 1, the organisation has redefined itself as the brash and brutal fight sport which is in tune with the 'millennial' generation. So how did the sport of MMA, with UFC as its spearhead, develop so quickly?
In part it is due to the fighting style itself – MMA came to be a legitimate discipline for those with a foundation of grappling, martial arts or boxing skills. Allowing them to learn other types of fighting and enhance their style. This welcoming, non-discriminatory approach has made MMA a viable option for a wide range of fighters looking to expand from their predominant skill set.
It is also down to a marketing machine to be reckoned with. The UFC, latterly under the stewardship of head honcho Dana White, have become the 'masters of hype'. They know how to build a fight, and most importantly have the production nous to make an event go off with a bang on the night itself. This is a company which has exploited social media so well that it has other, longer-standing organisations copying its ideas. Behind the scenes, documentaries accompany each pay per view event as standard, and combatants regularly engage in 'trash talk' via social media, garnering even more attention from their digitally attuned audience.
Such is the UFC's appeal, that it reached a position from which it was bought out by WME-IMG, one of the leading players in the world of sport, in a $4.2 billion deal.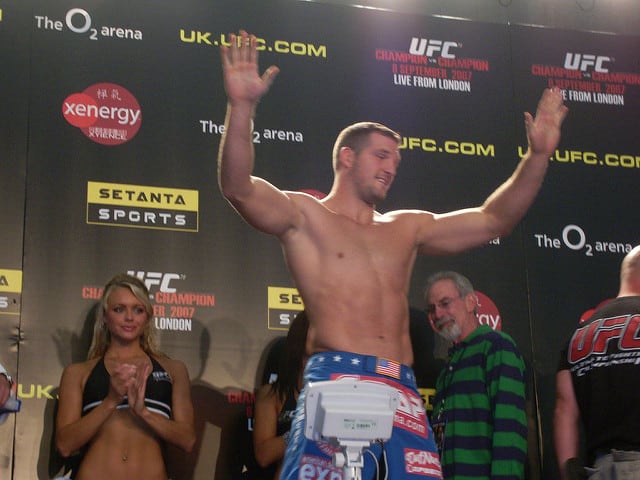 But one man, above all others, can claim to have bumped up the value of the UFC to such a point. Conor Mcgregor joined the company in February 2013 as a young Irish upstart, having made the switch from rival promotion Cage Warriors. It soon became clear that McGregor could back up his electric trash talk with his performances in the octagon, with a devastating left hand taking him to both Featherweight and Lightweight world titles – the first in UFC history to hold two world titles in two different weight divisions. As the legend of McGregor grew, he had a number of spicy feuds along the way which helped build the profile of UFC to uncharted levels. Such was the hype surrounding McGregor, that he was able to talk his way into a boxing match with king of the ring Floyd Mayweather Jr.
Betting fans too, have come to consider the UFC as one of the staples in the sporting calendar. Each month the UFC presents a pay per view event which allows betting on a wide variety of options – from the outright winner, to the type of victory.
MMA has taken its place at the top table of sports, and with the support of WME-IMG and McGregor, it could be there a while.