Launching the post-pandemic coffee shop of your dreams might seem like something far off & away right now. But if you're in the market to open your own caffeinated sanctuary, then you will need the right resources to ensure you launch successfully. It is possible to create a space that is welcoming to people who have barely been out of their homes over the course of a few months. You must choose your partners carefully.
Sensory research
A walk into the unknown can be difficult for any entrepreneur. If you take advantage of sensory research firm, you can start your situation from a much better vantage point. Especially in terms of food & beverage, the folks at ACCE provide the best descriptive analysis. Their panelists are some of the best in the business. They can not only work with your team collaboratively, they can also travel to your site to make sure your products will work for your specific market. Hiring a sensory research panel might be a big task to undertake, but it will surely pay off in the aftermath.
Outdoor seating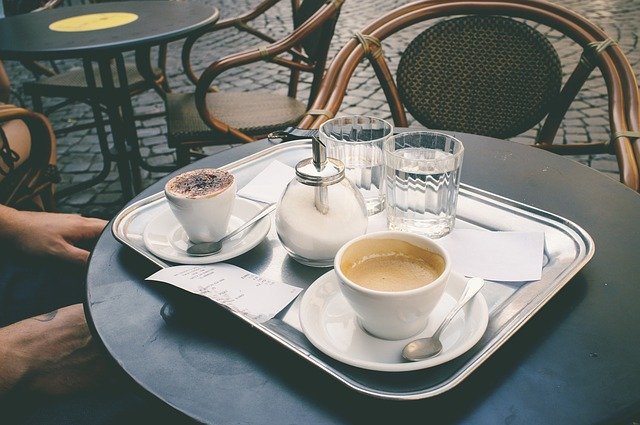 Lots of coffee shop regulars might still feel a little nervous about sitting indoors for hours at a time. Depending on when you're opening, you might want to invest in some chic & comfortable outdoor seating. One of the best options for a starter set of outdoor seating for a coffee shop is always IKEA. Their outdoor dining products always have style & panache as well as value.
Coffee machinery
If you don't have good espresso, what is the point of opening a coffee shop? A proper espresso maker is one of the biggest expenses of opening a coffee shop. Anthony's Espresso Equipment, Inc. should be one of your first companies consulted. Varying levels of automation on their machines can also make your espresso making more efficient. If it's preferable for your business model, their machines can also work at a slower pace & more purposefully, if that follows your business model. They can provide you with some of the best equipment in the business for a terrific value, as well. You can learn more here.
Signs & branding
Whether we like it or not, new coffee shops have got to be photogenic. If you have instagrammers and influencers sharing your shop's aesthetic, then you're guaranteed to have some foot traffic. The folks at Laser Marketing Technologies have the machines that can create the laser engraved sign of your dreams. A sign that is iconic, as the 'grammers say, can help to elevate your business and pique interest. You can learn more on this website.
Any kind of food service business is a risky one. But people are going to need a place to gather post-pandemic. Creative types will want to get work done outside of their homes. If the proper research & planning goes into opening a coffee shop, it could be the business of your dreams.