Online universities and the programs they offer certainly make pursuing a higher degree in various fields easier. You no longer have to take a step back from your career to pursue a higher degree. In fact, many companies now encourage their employees to go back to school by taking online courses and pursuing a higher degree in their respective fields.
Finding a program that suits you is relatively easy; there is a growing number of courses to choose from thanks to the rapid growth in demand for online courses. Baylor University, for example, are making degrees such as master of nursing more accessible to professionals too. In fast-paced industries like healthcare, being able to pursue a higher degree in a practical and manageable way is a huge plus.
Before you get too excited and enroll into a program of your choice, however, you still need to think about the challenges you will face when pursuing a higher degree, especially when you plan to continue working while studying. In this article, we are going to talk about the top tips and tricks that will help you achieve work-study (and life) balance. Are you ready to get started?
Prepare Yourself Mentally
Before you enroll into an online course such as the aforementioned online master of nursing program, you need to understand the fact that studying online is still challenging; in fact, it is more challenging than studying offline at times.
When studying online, you are required to be independent. You do get more flexibility with how you complete the course, but that doesn't mean you don't have requirements to meet or standards to uphold. Before you even begin with the course, you need to prepare yourself mentally.
Set a target and only enroll into the program when you are absolutely sure that you can finish the program in a timely manner. Start with the right motivation and find ways to remain motivated for the duration of the course.
Mental preparation at this stage will help you start – and finish – the course the right way. You already know the challenges you will face along the way, and you know exactly how to keep yourself motivated through all of those challenges.
Start Organizing Your Time
Time management is the next thing you want to tackle when preparing for an online course. As mentioned before, you get a lot of flexibility when pursuing your next degree online. You can choose to study at your own time and complete the course at a pace you are comfortable with the most.
For that flexibility to become an advantage, you need both good time management and discipline. The easiest way to divide your time between work, personal, and school is by allocating certain parts of the day for specific tasks.
Ideally, you want to allocate at least an hour every day for studying. An hour a day is enough as long as you spend that hour consistently, and that you eliminate distractions to further optimize that time. You can use the allocated time for studying or working on course assignments.
Another approach worth considering is studying on weekends. Yes, this may be more challenging than allocating an hour every day, but at least you don't have to worry about your studying schedules affecting the rest of your everyday routines.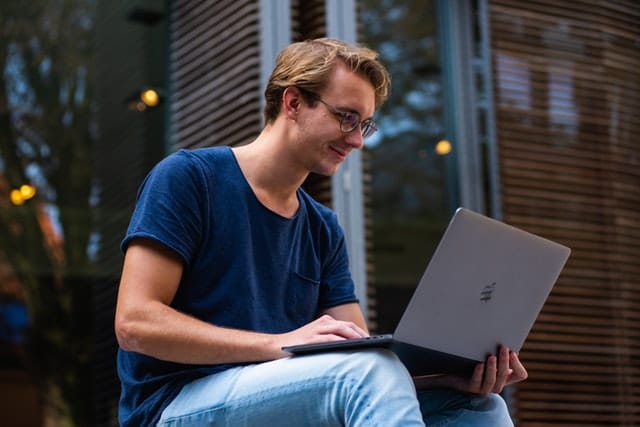 Know the Practices
Studying online is different than attending a brick-and-mortar university. You don't have classes to attend. You don't need to commute to the university to take the program. You don't even have to spend hours on campus when there are additional classes to attend.
The entire learning program is delivered online using an integrated online learning platform. You can access lectures – from top lecturers nonetheless – as well as course materials using the same learning platform. Assignments, exams, and other parts of the course are all delivered online.
Just because you are studying online, doesn't mean you are completely alone. You can still connect with fellow online students, especially when studying subjects like nursing. There are plenty of opportunities to connect with your lecturers too.
By adapting to the nature of online learning, you can adjust the way you absorb information and study for the course accordingly. Rather than spending an entire night trying to prepare for an exam, for instance, you can study in small increments and create a comprehensive note for the big test.
Find a Suitable Environment
Studying should not be challenging. After all, you can study anywhere and at any time, can't you? Well, not really. Online learning requires you to be completely focused on the task in hand, and the only way you can do that is by being in the right environment for studying.
Distractions are best avoided when you have course materials to go through. I know – from personal experience – how easy it is to get distracted by children asking you to play with them, colleagues requiring your help with work-related tasks, and funny YouTube videos.
A comfortable, distraction-free study environment is also good for your focus. When you only have a couple of hours to allocate, being able to maximize that time becomes incredibly valuable. You'll be very effective after your first semester when you study in a comfortable and suitable environment.
There is no definitive rule to follow either. You may feel comfortable studying in a quiet library or a comfortable coffee shop. Others may prefer their crowded offices or the comfort of their homes. Choosing your own study environment is one of the perks of studying online.
Develop a Pattern
Aside from the environment, you also want to prepare yourself by developing the best studying pattern to adopt. Some people love spending hours going through course materials, but not all students have the focus and capacity to study for the entire hour.
There is nothing wrong with taking breaks while studying. The goal here isn't to study non-stop, but rather to strike the right balance between spending time to study and to get work at the office done in a timely manner. Speaking about striking balance….
Get Help!
Don't forget to mention that you are returning to school. Companies offer aids to encourage their team members to pursue a higher degree as a way to invest in their biggest assets. You may be able to benefit from those aids, both financially and non-financially.
The latter is what we are focusing on here. When you have the support of your current employer, you may be able to allocate a portion of your work hours for studying. Some companies even go as far as offering a library or a dedicated space for employees to use.
The same is true at home. Before deciding to enroll in a university program, make sure you get everyone in the family onboard. Your partner can play with the kids while you prepare for an upcoming exam. You can even share your study time with the kids; studying together is incredibly bonding.
Enlist the help of close friends and colleagues too. There is nothing wrong with asking them to cover if you have exams to complete. Getting the help that you need – when you need them – will make the whole experience of studying online more enjoyable.
Adjust Your Priorities
One last tip that you need to keep in mind when you want to maintain balance between work and study: learn to prioritize one task at a time. You may think that multitasking is a good idea, but it never is. Instead of trying to multitask, you can achieve the balance you have been after by prioritizing the tasks in hand.
That brings us back to the initial tips we discussed earlier: mental preparedness and good time management. The two is how you switch from prioritizing work and performing well at the office to opening textbooks and working on your course assignments.
Be willing to review your performance periodically and make adjustments to how you approach the two elements of your life. There will be moments when you realize that you are prioritizing work more often (or vice versa). Those are the moments when some adjustments are needed.
Having help is also a huge thing. You cannot always realize how you perform at work and in school, so having others review how you are doing can be of huge help. The HR department at your office, fellow online students you are studying with, and even your family at home are the sources of help in this instance.
Start!
That's it! Maintaining work-study balance is all about making the right preparations before enrolling in the online course of your choice. The tips and tricks we discussed in this article will help you prepare better for your master of nursing degree pursuit – or a pursuit for other degrees – and maintain balance from the moment you begin the course.
The only thing to do now is enrolling into the program you have selected for yourself. Find an online course, meet the enrollment requirement, and take the first step towards earning a higher degree in your field. You'll find the online degree to be incredibly valuable.