With Captain Marvel having enjoyed a worldwide count of over $1 billion, the year is looking good for the summer blockbusters that we have ahead of us. What doesn't hurt is the fact that Captain Marvel was only a taste of what the house of Marvel Studios has to offer. Its biggest blockbuster is yet to be here – actually, it's just a week away, but who's counting?
Summer 2019 has a plethora of movies coming by which are set to rock the box office in Captain Marvel's wake. From action to adventure and everything in between, here are the Top 5 summer blockbusters that you can't afford to miss.
Avengers: Endgame (April 25, 2019)
Will this list be completed without a mention of this magnum-opus? The answer is a big, fat "no". Will you even read this list if this wasn't here? That's also a "no", and we understand that.
The Avengers: Endgame is something that's been 11 years in the making. Ever since Marvel Studios launched its ambitious cinematic universe in Iron Man in 2008, every hero, every villain, and every storyline has been leading up to Avengers: Endgame.
With Chris Evans' contract officially up, this would be Cap's last outing at the box office. It would also tie up the storylines for other heroes and will pass the torch to the likes of Captain Marvel, who would take the next line of movies higher, further, faster.
That is why it is no surprise to see that the Russo Brothers' Avengers: Endgame is expected to gross over $2 billion at the global box office. If you haven't already bought your tickets, do you even watch movies at all?
Aladdin (May 24, 2019)
Thanks to Robin Williams' Genie and the marvelous animation that put the characters live, Aladdin is considered as one of Disney's most memorable family movies.
Keeping the newly concocted live action tradition alive, Aladdin will come alive on the big screen with a whole new live action cast, with Will Smith assuming the role of Genie.
Considering that the last live action "Disney Princess" movie outing in Beauty and the Beast had earned no less than $1.264 billion, Aladdin is set to make history.
If you like magic, musicals, and old world charm, then this would be a must watch through and through.
Toy Story 4 (June 21, 2019)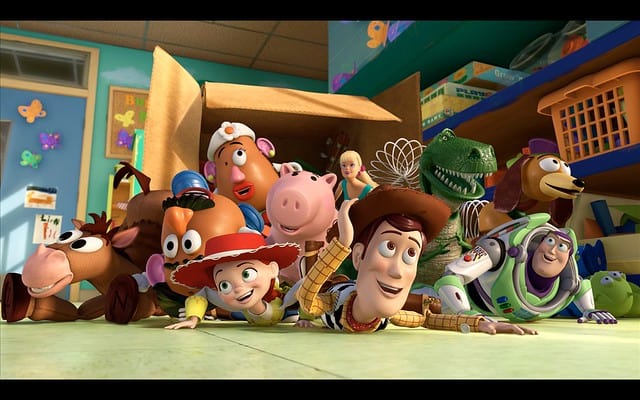 No less than 9 years after its last outing, the Toy Story franchise is finally getting a sequel.
With the original cast all reprising their roles, this Pixar flick is bound to be as entertaining as it is going to be thought provoking (which Pixar movie isn't that way?).
Whether you want to reminisce in that certain nostalgia or want your kids to enjoy the same characters in the cinema as you did, Toy Story 4 would be the way to go.
Men in Black: International (June 14, 2019)
Loved the alien hunting duo of Will Smith and Tommy Lee Jones? Then you just might also like the refreshing take on the franchise that has Chris Hemsworth and Tessa Thompson in starring roles.
The movie is slated to have the same appeal of the original, but with Hemsworth and Thompson bringing their own charm and chemistry that they demonstrated in Thor: Ragnarok.
The fact that this fun filled movie comes a couple of months after Avengers: Endgame, which stars both Hemsworth and Thompson, only makes it that much more exciting for fans who want to see Thor and Valkyrie kicking serious butt together – but in different avatars.
The Lion King (July 19, 2019)
If Aladdin has the Magic Carpet, The Lion King has something better.
Giant cats. Times two.
With an ensemble voice cast of Beyonce, Donald Glover, James Earl Jones, Chiwetel Ejiofor, and others, The Lion King is set to make history with its box office.
Whether you like the original animated flick or if you have been a fan of the Broadway rendition, The Lion King would not disappoint. Its trailer has already generated quite a buzz about Scar's appearance, so prepare to buy some popcorn while you go to enjoy this movie.