There's no better place to showcase your unique taste and personality than the interior of your home. But what about your sartorial interests? Surely your favorite garments don't have to be relegated to the confines of your wardrobe? Fortunately, that is indeed true, as proven with these six ways to incorporate fashion into your home decor. 
Footwear Array
A lonesome pair of sneakers on the floor looks like you left them there in a hurry. But a line of matching pieces, be it sneakers, heels or leather boots, elevated on top of something like a trunk or shelf makes for an impressive and organized fashion decor statement. Pair your footwear array with a piece of art on the wall behind it for extra flair.
Hanging Handbags
Paintings aren't the only thing you can hang up to make a wall look more interesting. Thanks to the convenient presence of a handle, handbags work just as well for adding some character and dimension to a room. Depending on the design of your interior, there are many ways to approach this. 
For instance, minimalist spaces can do with a trio of classy black bags by Saint Laurent or a similar brand. If you're looking to add a Saint Laurent bag or two to your collection, SSENSE is the online store of choice for picking one up. Their massive range of brands and pieces is easy to browse and constantly updated with the latest releases. 
Framed Scarves
For something truly unique, consider framing your scarves to create standout works of art. Whether you want to preserve your prized Hermès silk scarf or show off something gorgeous from the bins of a Paris flea market, this is a great way to make it happen. All you need is an appropriate frame to keep the piece in place and you're good to go.
Throw Hats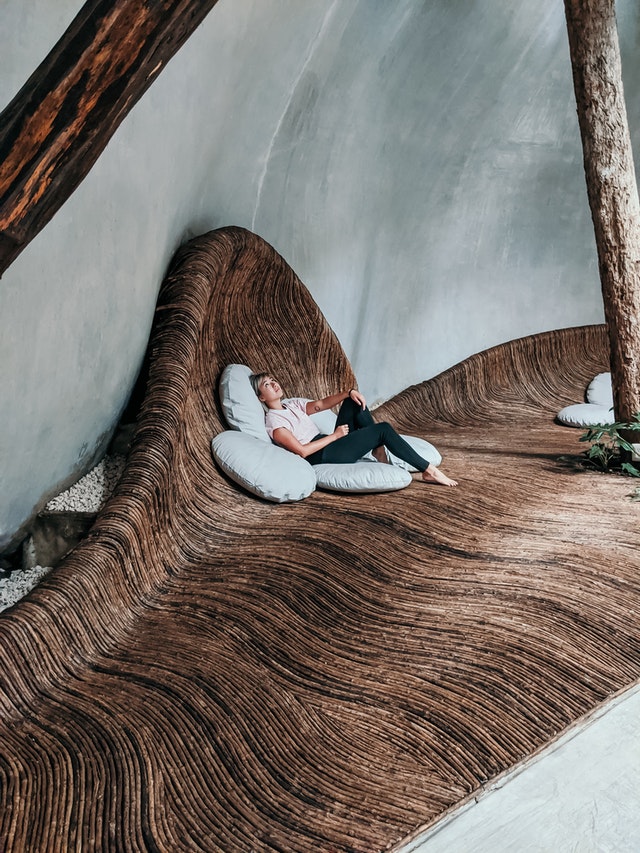 Forget the throw pillows; use your hats! From the sombrero you'll never be drunk enough to wear again to your grandfather's handmade straw hat, larger pieces of headwear make surprisingly suitable substitutes for traditional throw pillows. Put them on your bed, sofa or another soft seating spot to add an effective conversation piece to the space. 
Necklace Textures
The dark confines of your dresser are no place for gorgeous necklaces and jewelry adornments to spend their unworn days. Instead of leaving them to get tangled and tucked away, display them on your wall by creating a repetitive texture wherever you see fit. This blend of fashion and decor works best in the bedroom. 
Sartorial Sculpture
Are you looking for the ultimate home decor statement piece? Well, what better item to use than your ultimate fashion statement piece? Create a harmonious relationship by taking your favorite robe, piece of international clothing, or other large adornment and draping it over a mannequin for a statement sculpture to spark up a conversation in any space.
Conclusion
With a bit of creativity, you can turn just about anything in your wardrobe into a piece of home decor. More often than not, that's all you need to do to give your living space a more runway-ready appearance.