Some 200 years after her death, Jane Austen still has plenty of raving fans alive and well, especially after her books were transformed into films.  Pride and Prejudice, the most recent version, was a big success and highlighted a passion many people have for the whole era.  But what about if you want to dress like a Pride and Prejudice character for your next fancy dress event?
What was in during the Regency period
Key to getting the look right isn't necessarily to raid the antique shops and hope to find some really old clothing lying around.  Instead, it is important to understand the Regency period and what kind of clothes they would have worn.
For example, breeches would have been common during Jane Austen's lifetime but went out of fashion a little later – but what are they?  Breeches are tight-fitting trousers that have buttons and a strap and buckle closure at the bottom.  They were often made from types of wool or velvet and were used for formal wear.  Types of them survive today and are worn by baseball and American football players.
Pantaloons were a women's piece of clothing, baggy trousers that were gathered at the ankle.  These were considered fashionable street wear.  An adaption for young boys from these were knee-length pants that had open bottoms.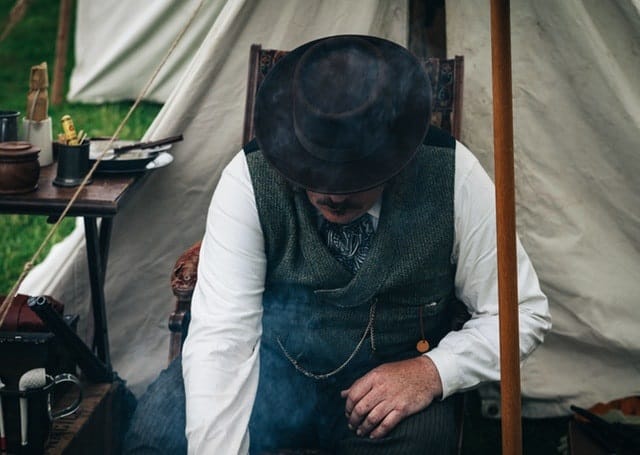 The details
The best way to really carry off the look is in the details.  This can mean ensuring that your trousers are the right fit – a Bespoke tailor in the UK can help with that if the modern fit isn't quite there.  Or maybe that the dress you are wearing is the right length.
Accessories were also very important during this era and can be easy to imitate with modern versions.  Shawls, fans and jewelry were very important for the ladies and many modern costume jewelry styles are very Regency, so it is easy to imitate.  Hairstyles are also important, especially for the ladies, with curls being very on-trend for the time – and quality curling irons make that easy to imitate!
The top hat is a crucial part of the outfit for the men and many classic shots from the movie.  During this era, even the police came to wear top hats and boys at public schools had to wear them!  The trend for the extremely tall hats that were 8-9 inches in height had eased and the more modern 5-6 inch size was common.