Ever had an experience where you downloaded or created a video on your iPhone or iPad for some time, you wanted to play the video and then, there was a problem: the video has corrupted? It can be very painful when the corrupted video is seriously needed for a personal or business project you're working on. However, there is a way out of the issue.
You can simply use a video repair software to recover the corrupted, broken or damaged video and everything will be fine again. Stellar Repair for Video is one of the tools to use. It is one of the most popular and globally recognized video repair software used by both artisan and professional photographers.
Strong Points of Stellar Repair for Video
The software has a friendly user interface, easy to use, and a quick video repair utility. Best of all, it repairs multiple video files at once and does not require technical video repair skills or expertise to get the job done. With just a few clicks, your damaged video will be repaired and saved to a preferred destination.
Recently, videos have become one of the most preferred content format used by businesses and markers all over the world. The impact of video is incredibly phenomenal. To have an all-important video corrupted is really painful. The Stellar Repair for Video helps to repair corrupted video files damaged through shooting, editing, file transfer, conversion, processing, and storage.
It works with HD video files captured through iPhones, iPad, digital cameras, DS LRs, android phones, drone cameras, and surveillance cameras.  It also repairs videos in various file formats such as MP4, MOV, MJPEG, MPEG, AVI, MKV, AVCHD, ASF, WEBM, WMV, FLV, MTS, M4V, 3G2, 3GP, and F4V. Top brands of a camera such as Sony, Canon, Go Pro, Fuji, Olympus, Panasonic, Samsung and the like can also be used with it.
How to Use Stellar Repair for Video
Transfer the corrupted video from your iPhone, iPad, SD Card or Android phone into your Windows or Mac Systems of your laptop/desktop computer.
Download the Stellar Repair for Video online at https://www.stellarinfo.com/disk-recovery/video-repair.php. The software is free from any kind of virus, malware or Trojan. You can simply request a free download. No credit card is required.
Install the software into your hardware system by following the application installation program.
Click on the "Stellar Repair for Video" icon on your desk to open the program.
Click on "Add File" to import the corrupted file on the Windows or Mac system. You can import multiple damaged or broken video files.
Select the files to repair, or you can use the "Select All" icon to select all the video files you have imported.
Click on "Repair" and then have all your videos repaired to their normal state. You can use the "Preview" icon to have a watch the video and see how it looks after the repair.
Finally, save the video to a preferred destination on your computer and then easily transfer it to your mobile phone, IPad or any device of your chosen.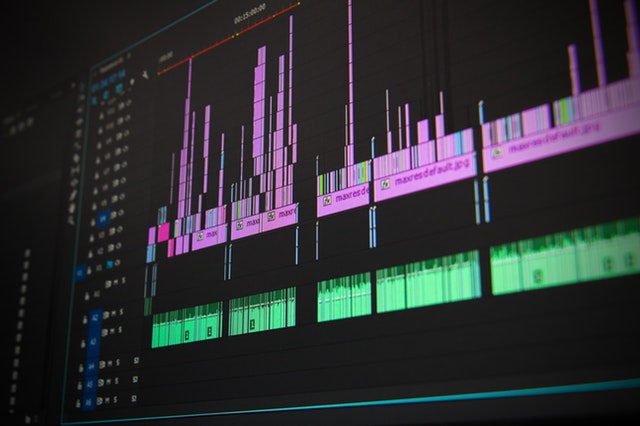 Playing the Repaired Video
For the repaired video to play smoothly after it has been saved and transferred to your computer/chosen device, you have to ensure you are using the most recent version of your media player, update your browser, install the latest device drivers and have your browser's hardware acceleration disabled.
Weak Points of Stellar Repair for Video
As incredible as Stellar Repair for Video is, it has some minor downsides: It does not function on mobile devices. That means you cannot import files directly from your mobile phone into the software. You will have to transfer the corrupted video file to your Windows or Mac system on your PC before you can repair the video.
Also, it does not have video editing function to edit the repaired video file. You will have to edit the video if it needs editing before you play or use it.
The software has two main versions: demo and paid versions. The demo version allows you to watch only 20% of your total video size unless you purchase the key for the paid version. You might also not be able to save the file unto your computer unless you pay $ 49 for the standard version.
Professional photographers would, however, need the premium version which is currently being sold at       $ 69.00. There are no monthly renewal fees. Payment is one time only!
Conclusion
Aside from the above weak points, Stellar Repair for Video is a safe, secure, cool and great tool to get your corrupted videos back again with no sweat at all. It has a five-star rating from Trust Pilot from over 1,000 users for simultaneously repairing multiple damaged or broken video files of various formats, previewing and finally saving them for usage.