Every first-rate creative talent needs a first-rate talent agent — or, more likely, a stable of agents at a first-rate talent agency.
Though creative hubs like Los Angeles and New York City absolutely crawl with established talent agencies, finding the right representative isn't always easy. We're not talking about catering an office lunch, here; we're talking about a decision that could determine the direction of your career.
Just as every artist brings her own unique strengths to the table, every talent agency has its own selling points. However, the best ones tend to have some attributes in common. As you narrow down your options, here's what you need to be on the lookout for.
An In-house Training Program for New Agents
You want to know you're working with the best agents money can buy. One early sign that this is or isn't the case is the presence of an in-house training program for newly hired agents — and, assuming one exists, its demonstrated quality. Ask your agency contacts for details on these programs and use third-party resources like Glassdoor to source unbiased information about their results.
Principals With an Impressive Business Background (and Demonstrated Acumen)
A talent agency is more than the sum of its principals, but they nevertheless set the tone. Look for agencies whose leaders have impressive business backgrounds, including executive experience elsewhere in the creative industry. Even if seasoned entertainment executives like Mimran Schur Pictures co-founder David Mimran might not follow traditional Hollywood career paths, it's difficult to dispute the value they bring to the table.
Relatively Low Turnover
Low staff turnover is the hallmark of a well-run organization. If it becomes clear through your due diligence that an agency you're planning to work with has high turnover, you have a duty to uncover its root causes. For clients, turnover is anathema to relationship-building.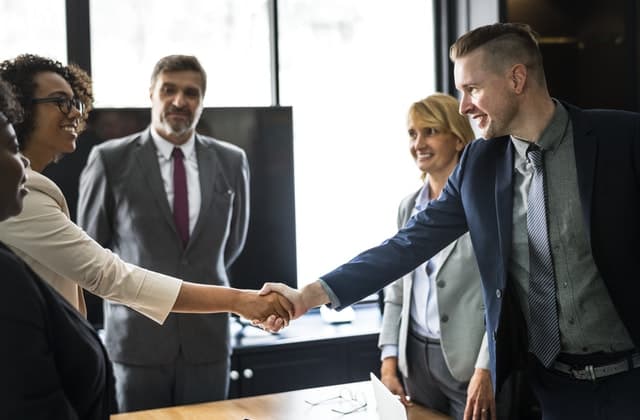 A Smallish Client List (But Not Too Small)
Many agencies sell "personalized attention" as a key differentiator. The problem is, this means different things in different contexts. It's up to you to determine whether an agency's client list is suitably sized for your needs. Too large means you're apt to get lost in the shuffle; too small raises tough questions about the agency's ability to attract clients.
Expertise in Your Creative Niche
Every creative niche is different: voiceover actors' needs are very different from television actors', which are in turn very different from stage actors. Some agencies readily handle multiple niches, but that's not guaranteed of any agency you choose to work with. In short: choose wisely.
Your Agent Awaits
Your ideal talent agency won't necessarily have all these traits, but it's quite likely that it will possess at least a few.
The details aren't important. At the end of the day, what does matter is that you're able to forge a working relationship with a talent agent who actually understands your professional aspirations, your needs, and — perhaps most importantly — your key creative selling points.
Your agent is out there. You just have to know how to find him or her.