Are you in the process of renovating your home, building a new one, or simply looking to give your bathroom a makeover? If so keep reading for a list of tips and tricks to bring a sleek new look to your bathroom.
Throne, commode, the Lou, whatever you call it, despite what you may think about its function, the toilet is an important visual focal point of the bathroom. While many may dismiss it as just another mundane piece of plumbing, the  toilet can be a strategic piece in setting the overall tone for the entire bathroom and has the ability to make or break the entire atmosphere. When choosing a style for your one piece toilet, pay attention to detail. Not all toilets are created equal, so look for something sleek and modern to help revamp the bathroom as a whole.
While on the note of plumbing, choosing the right bathtub should always be the next step for updating your bathroom decor. To match the contemporary style of the toilet, a freestanding acrylic tub can pull your bathroom up to the next level. Deep whirlpool jet tubs are an absolute must if you are looking to create a luxurious spa-like relaxing space in your bathroom. While white acrylic or porcelain tubs are usually the standard, try adding a unique touch to this appliance by adding a steel, black, granite, or stone textured bathtub into the decor. Choosing gold, bronze or silver fixtures can also add a personalized touch to the room as a whole.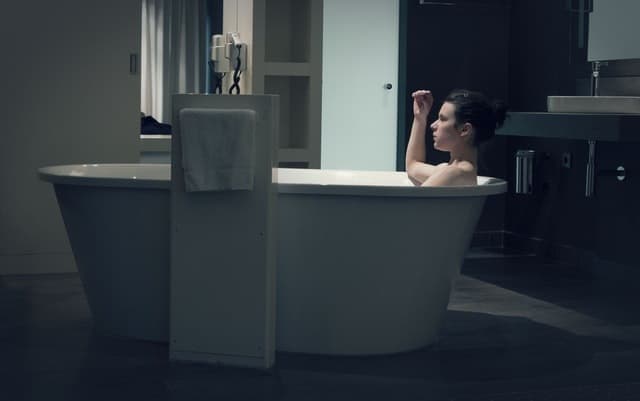 When selecting a sink, attractiveness goes hand in hand with utility. Undermount sinks are typically more noisy and somewhat more expensive than their counterparts, however a granite countertop can be used to give the bathroom a tidier look. For an up to date easy on the pocket choice, a wall mounted or standing vessel sink can help to add a wow factor to the decor. It is best to choose fixtures that match the material of those on the tub to help bring the pieces together. Handleless fauceture is definitely in as of late, however a levered faucet can be modernized if a simplistic polished design is chosen.
Another step to a more luxurious bathroom is lighting. Like most things in life, when it comes to light, natural is better than artificial. However, if you didn't have the hindsight to choose or build a home with large windows in the bathroom don't fret. With sheer linen curtains or thin transparent coverings, you can allow the most natural sunlight into the bathroom. If this step does little to brighten your bathroom, choose full spectrum vanity and ceiling light fixtures. In addition, adding big mirrors can enhance the brightness of your bathroom along with making it appear as if the space is much larger than it is.
Scattering thoughtful details throughout the bathroom is another step to upgrading  the space. Whether it be a fur textured rug, a stone wall backsplash, hanging potted plant, or cherry wood towel chest, the small extra touches go a long way. Adding a busy mosaic tile or wallpaper can help break up the monotony of the contemporary design. Think outside the box and bring in elements from places or things that make the space your own. While always being mindful of what materials do good in humid hot environments, remember that the extra decorations are to not only personalize your bathroom, but can help to enhance both its elegance and comfortability.
Use any number of these tips and tricks and you should be on your way to a more luxurious styled bathroom!