When you think of Maui, you probably think of enormous volcanoes, ocean views as far as the eyes can see, and tropical food and entertainment, and this makes sense. Some of the best things to do in Maui include luaus, snorkeling tours, ziplines, surfing, and many other outdoor activities. You should definitely make time for all of these adventures, along with, of course, hiking.

Hiking is perhaps not one of the first things that come to your mind, but Maui has some of the most breathtaking hiking trails and views. When visiting Maui, it is essential to stay safe hiking. The elevation and temperatures may not be something you are typically exposed to, which can be dangerous. Never hike alone, always bring plenty of water with you, and you should always wear comfortable hiking shoes or boots. With that said, the following trails are a few to keep on your list. 
Hoapili Trail

At one of the southernmost points of Maui, you will find an archeological site called La Perouse that is considered sacred to Native Hawaiians. From La Perouse, there are no more drivable roads going south, but you can hike the Hoapili Trail. This trail, also known as the King's Highway, will allow you to walk along jagged lava fields. Sturdy shoes are particularly important, as the rough terrain can be dangerous. For safety and out of respect for the native culture, you should always stay on the marked trail, but from the path, you can view ancient Hawaiin structures.
Twin Falls
As the name suggests, this trail will take you to tropical waterfalls and swimming areas. The trails are mostly gravel and dirt, but safe for hiking with children, and the entire trail is only two miles. This trail is located on the north shore, approximately 20 minutes from Paia Town, and can be reached easily while traveling Hana Highway. There is no cost to visiting Twin Falls, but be sure to bring bug spray as the mosquitos can be bad around the swimming areas.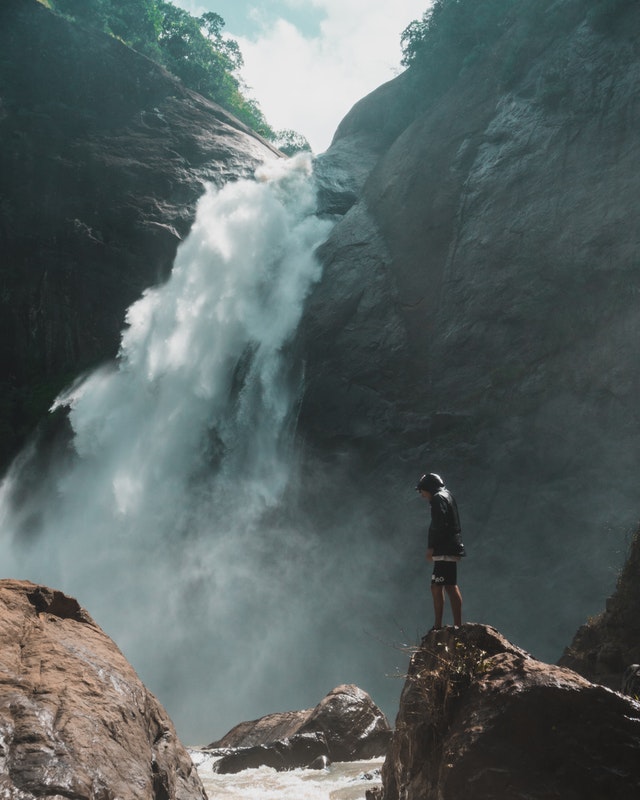 Haleakala – Sliding Sands Trail
For the more adventurous hiker, the sliding sands trail offers a fantastic opportunity to explore the Haleakala Crater in Haleakala National Park. This trail will start at the summit of Haleakala Crater and goes through the southern base of the crater, which is approximately six miles. You will be walking through loose cinder until you reach Kapalaoa Cabin. As the elevation decreases, you'll go from walking on cinders to grass. The changes in elevation and uneven terrain makes this trail difficult for small children or non-hikers.
Hosmer Grove & Supply Trails
Hosmer Grove & Supply Trail is perfect for people interested in the natural vegetation of the island. This trail will take you through cedar, sandalwood, spruce, pine, and eucalyptus trees. You'll also be able to explore multiple varieties of honeycreepers. The trail is just under two-and-a-half miles and is well marked, so you do not need to worry about getting lost. It starts near the visitors center in Haleakala National Park. This particular area of the park also has drive-up campsites in case you are looking for somewhere to stay the night.
Nakalele Blowhole & Sweetheart Rock

While the trail is only one mile and not much of an adventure of experienced hikers, visitors frequent this area to see one of the island's seven blowholes as well as tidepools and fantastic rock formations. One of the fascinating rock formations is called Sweetheart Rock, where you will see a heart-shaped hole in a lava formation that offers a great photo opportunity. The trail down to the blowhole is not suitable for young children or senior citizens. The trail is very rough and sloped. With people hiking both ways, it can be awkward trying to get by at times because it is not wide enough for comfortable passing.
Although most people think of Maui as a small Hawaiian Island, you can explore nearly the entire island along the hiking trails. Outdoorsome.com is an ideal website to find the best hiking spots regardless of where you are of what level of hiking experience you are looking to enjoy. Of course, hiking isn't the only thing to do, but it is one of the best things to do in Maui.