For many, winter is the best time of the year. Cosy nights in, winter walks and of course Christmas, make it the most favoured season for many. With all the happy moments that winter brings, I think we can all agree in saying that not everyone is so keen on its biggest downfall, the weather! Darker mornings, heavy rain, sleet, snow and the cold air can all affect our day to day life. Not to mention the dreaded feeling of having to remove a layer of ice from your windscreen.
With winter well and truly underway, it's essential that we all take extra care when going from A to B, especially if you're travelling by car. To make sure your journey is as safe as possible, we thought we'd put together a quick guide of checks that should be completed on every vehicle all year round, not just in winter.
Look after your battery
The battery is one of the main components in a car. Not looking after it properly will only cause you problems when you least expect it. Hearing your alarm going off on a Monday morning and waking up to no daylight is bad enough. Rushing out the house to find out that your car's battery has gone flat is the last thing you need. Making sure the battery is in tip-top condition is really important and if you feel it may be on its way out, then it's best to seek an expert's opinion and invest in a new one. Batteries range in prices and can be found in shops and online stockist, such as www.kwik-fit.com and can easily be installed.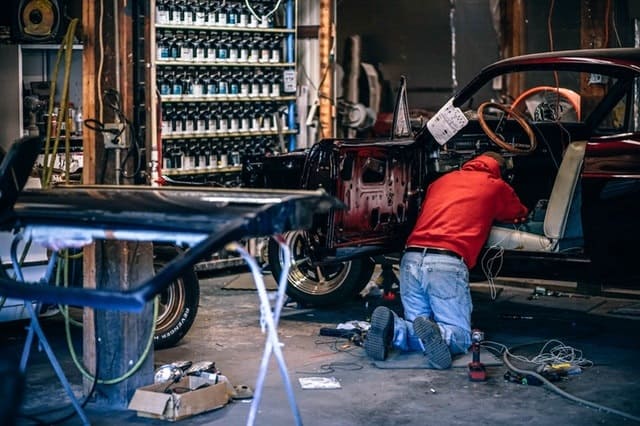 Check your tyres
The winter months are some of the most dangerous times to be on the road. Icy conditions and reduced visibility help towards harder driving conditions and good quality tyres are one of the main factors in reducing the risk of a collision. Damaged tyres are dangerous all year round but especially in winter. Tyres having good grip is essential in reducing the risk of skidding out of control and causing what potentially could be a fatal collision. Checking the quality and pressure of your tyres is a check that needs to be carried out all year round. Although some tyres can seem expensive, it's illegal to drive with bald tyres so it's worth investing.
Be prepared
During the festive period, a lot of people make both short and long journeys to visit family and friends. If you're in this bracket then it's important to be prepared, in case you find yourself in traffic or broken down on the hard should of the motorway. As well as the obvious points, such as topping up your screen wash and filling up with petrol. It's important to be prepared if you have children travelling with you. If you're travelling further than what you normally would, take some drinks, snacks and blankets in case hunger strikes and you find yourself parked waiting for road side assistance to come to your recuse. Taking a bag with toys, books and games is also a good idea or maybe even a portable DVD player if you have one. Keeping the kids occupied will only minimise the "are we there yet?" question and help pacify the time.
It's important that we complete the necessary checks on our vehicle all year round but taking extra caution in the winter months is essential.