VPN (Virtual Private Network) is a technology that allows encrypted and secure connections over a network that is less secure for instance, the internet. Businesses and remote users can safely access data, corporate applications, sensitive information, as well as other resources.
This article seeks to address the following:
Who is Hidester VPN?
What are the benefits of using Hidester VPN?
Mobile App
How do you access Hidester VPN?
Hidester VPN Business Solutions
VPN Protocols
Why do you need Hidester VPN?
Which OS supports Hidester VPN?
Hidester VPN Rates
How do you pay for your Hidester subscription?
Hidester VPN support
Customer reviews
So, let's get started. 
Who is Hidester VPN?
Hidester is a private company that prides itself on providing VPN to over 10,000 individuals and businesses. The company is registered in Hong Kong.
Currently, Hidester VPN has a total of 45 P2P VPN servers strategically placed in 41 different locations.
What are The Benefits of Using Hidester VPN?
As a member, your privacy is guaranteed
Staying anonymous on the internet
Accessing blocked sites on the web
Connection time is very fast
High bandwidth
A user-friendly and flexible interface
The traffic volume is unlimited
Their server network is worldwide
Server availability is 99.9%
You can have up to 5 simultaneous connections
AES-256-CBC TLS 2048 bits Encryption Level
Impressive right? Well, there's more. 
Mobile App
Android users can download the Hidester app on Google Play while iPhone users can use App Store to download Hidester. 
How do You Access Hidester VPN?
Hidester members have to use an authentication method which includes tokens, passwords, or other special identification methods to access the VPN. This is done in order to ensure that the data passes through tunnels that are secure.
Hidester VPN Business Solutions
In addition to offering VPN solutions to individuals, Hidester also has various corporate solutions for businesses and they are:
Corporate Server VPN Access
Using encrypted protocols, Hidester sets up a secure VPN connection that allows your business partners and employees to access files safely.
Multiple VPN Account Corporate License
VPN licenses for corporates can be offered to your desired number of users in your organization
The service is customized to the needs of your business
Billing is done using one invoice
Dedicated VPN Servers  
Dedicated servers for your business can be set up at your desired location
The performance of the servers is programmed to suit your business needs 
VPN Protocols
There are different VPN protocols used by Hidester and they are:
OpenVPN
It is able to transfer all your traffic into one tunnel.
It works best in networks and areas that don't have censorship.
CamoWeb
CamoWeb is able to facilitate web traffic through a number of encrypted tunnels.
It is powerful enough to allow web browsing in networks and areas that have censorship.
CamoWeb has a smart mode feature that is optional. Local websites can be accessed directly      with the help of this feature.
CamoVPN
It works across restrictive firewalls
Specially made for areas and networks with censorship
Ideal for torrent download, geo-blocked content, and high privacy.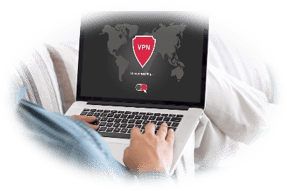 Why Do You Need Hidester VPN?  
Here's why you should definitely use Hidester VPN.
Security. Your desire to remain securely anonymous online is made a reality with Hidester.
Your right to privacy. Hidester strongly believes in your online privacy. And to protect it, apart from the aforementioned measures, Hidester keeps absolutely no records of your traffic log.
Speed. Perhaps you are concerned about your connection speed? Don't be. With Hidester your connection speed still remains high. Also, your download speed is faster with Hidester unlike with your ISP who may apply throttling techniques to reduce your speed when you're downloading files. This is made possible because Hidester ensures their servers are never overloaded. 
Which OS Supports Hidester VPN?
Hidester VPN application is supported by various Operating Systems including:
Android
iOS
Windows
Linux 32 bits
Linux 64 bits
MacOS
Did you know?
 Accessing Hidester VPN is a simple and fast process. In just 5 minutes you will be good to go. 
How can you beat that? It gets better. Let's take a look at the pricing.
Hidester VPN Rates
| | | | |
| --- | --- | --- | --- |
| Plan | Pricing (Per Month) | Savings | Refund Policy |
| 1 month | $8 | No savings | 3-day |
| 6 months | $6 | Save 14% | 7-day |
| 12 months | $5 | Save 35% | 7-day |
How Do You Pay for Your Hidester Subscription?
Hidester VPN accepts different payment methods including:
PayPal
Credit card
Crypto coins
Hidester VPN Support
If you have any queries or technical questions you can contact their support team via email. Their email address is

[email protected]

.
You can open a ticket with them and your issue will be responded to as soon as possible depending on the priority level you have indicated.
They also offer guides and tutorials.
Their customer support team is available 24/7.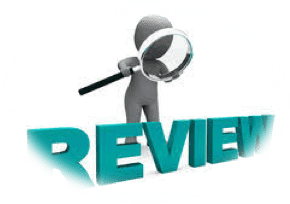 Customer Reviews
"Very satisfied with this app."-Doris Abdolian.
"Hidester VPN is very fast and easy to use…"- Alex Kupar
"Very reliable app and mostly always connects successfully."-Anthony Steinbrecher.
Conclusion
Hidester is pretty solid and secure. Their connection is extremely fast and stable. Inexperienced users will discover its interface is easy to use, manage, and highly intuitive. Experienced users, on the other hand, will enjoy the customizable options available.
Their fully supported P2P together with a strong encryption enables users to liberally indulge in torrenting.