You have to wonder how certain pop stars came to be so universally famous that they reach our newsfeeds, TVs and magazines every day. Many of the biggest names in modern music seem to have appeared out of nowhere, propelled straight from obscurity into stardom with one single, catchy song. Below are ten iconic 'breakthrough hits' by pop stars who have been enjoying success ever since their first chart-topper, and who don't look like they'll be retiring from the limelight any time soon.
Justin Timberlake – Rock Your Body.
From the ashes of NSYNC rose Justin Timberlake, beginning his solo career with the release of best-selling debut album Justified in November 2002. For many critics, 'Rock Your Body' was a standout track on the album because of its catchy chorus and its Michael Jackson influences. Since Justified, Timberlake has also focused on acting (most notably in The Social Network) and in 2005 started JayTee Records. 'Rock Your Body' is still a favourite at parties today, and a perfect example of the smooth and upbeat songs with which we associate the artist.
Justin Bieber – Baby
First discovered on Youtube, Bieber had initial success in 2009 with his 'One Time' and 'One Less Lonely Girl'. However it wasn't until the release of his debut album My World 2.0 and single 'Baby' that his career skyrocketed. His music video for 'Baby' was at one time the most viewed Youtube video of all time, but also holds the record for most dislikes. Most recently Bieber has had international success with his fourth studio album Purpose, which debuted at number one on the Billboard 100.
Katy Perry – I Kissed a Girl
It's surprising to think that for all her current success, Katy Perry's first album 'Katy Hudson' received only mixed reviews and sold a mere 200 copies. Perry persevered however; she joined Capitol Records in 2007, changed her stage surname from "Hudson" to "Perry" and began to work on One of the Boys which would eventually go on to top album charts across the world.  Her second and third albums Teenage Dream and Prism performed even better, and in January 2016 she became the first person to reach 80 million followers on Twitter. "I Kissed a Girl" is a far cry from the Christian rock songs of her first album, but will forever be remembered as Katy Perry's breakthrough hit; the song that establishing her as a megastar in pop music.
Lady Gaga – Poker Face
In 2006, Gaga was dropped by Def Jam Recordings after only three months. Over the next two years she developed her distinct onstage persona and honed her sound, incorporating electronic melodies and glam rock into what would eventually become the globally successful album The Fame. Featured on this album were the chart-topping singles 'Just Dance' and 'Poker Face', the latter known for its robotic hook and glamorization of poker. Now a household name, the new 'Queen of Pop' is known for her artistic reinventions but also for her philanthropy, having raising millions in the fight against HIV.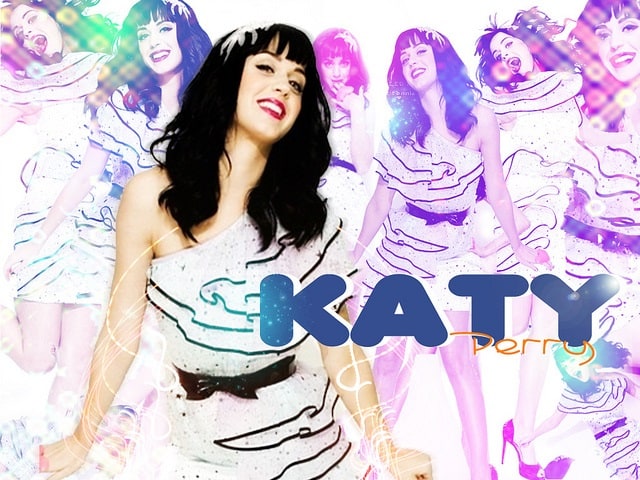 Drake – Best I Ever Had
When Drake's mixtape Comeback Season caught the attention of Lil Wayne in 2008, the rapper immediately invited Drake to Houston to tour with him. So Far Gone, featuring the single "Best I Ever Had" which was released by Drake for free the next year. It was an immediate success, praised by critics and hip-hop fans alike. It charted for 24 weeks and peaked at number 2 on the Billboard 100. Drake's studio albums have likewise been met with success; a trend that seems set to continue with his upcoming and highly-anticipated Views from the 6.
Rihanna – Pon De Replay
When Jay Z, then president and CEO of Def Jam Recordings, first heard Rihanna audition  the reggae-influenced 'Pon De Replay', he considered the song to be 'too big' for such an unknown artist and was sceptical as to whether Rihanna would be successful in the long-term. 'Pon De Replay' reached number 2 on both the UK Singles Chart and the US Billboard Hot 100 Chart, and became a big club hit in the US. Rihanna has since become known for her fearless attitude and influential fashion sense, and is one of the best-selling music artists of all-time.
Miley Cyrus – See You Again
The single 'See You Again' was Cyrus' first time breaking away from Hannah Montana and performing as herself. The song quickly reached the top ten of the Billboard Hot 100. Since then, Cyrus' rise has dwarfed that of her fictional counterpart but has not been without controversy. The artist has headed in a more experimental direction with her music, the latest album Miley Cyrus & Her Dead Petz polarising critics.
Beyonce – Crazy in Love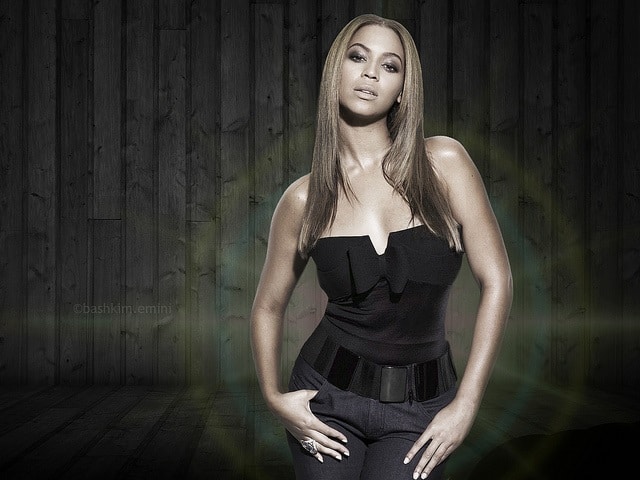 Beyonce began her career in Destiny's Child, one of the best-selling girl groups of all time. During their hiatus in 2002, she released the debut album Dangerously in Love, selling ten million copies worldwide. Out of the multiple top ten singles on the album, 'Crazy in Love' has had the greatest impact. Lauded by critics, it was one of the most performed songs of 2004 and ranked by Rolling Stone as one of the best songs of the 00s. Beyonce has become one of the most respected and iconic names in modern music, praised for the feminist and empowering themes in her songs.
Taylor Swift – Love Story
Swift's debut album performed well, but it has been completely overshadowed by the immense success of her second album Fearless and single 'Love Story'. Fearless was the top-selling album of 2009 and 'Love Story' became the second best-selling country single of all time. Fearless won Album of the Year at the Grammy Awards, Swift becoming the youngest ever winner of the award. Since then she has gone from strength to strength, winning the award again for 1989 in 2014, making her the first woman to ever win the award twice.
Adele – Hometown Glory
Adele's career began on Myspace when a friend uploaded a demo of hers onto the site. It was noticed by XL Recordings who signed her in 2006. Recorded when she was just sixteen, 'Hometown Glory' was released in October 2007, and began Adele's career of accolades and success. Her most recent album, 25, broke records in the US and the UK, with the single 'Hello' becoming her first song in the US to sell over one million copies.