Gambling has been around for centuries and online betting for less than two decades. And although the vast majority of online live casino providers abide by regulations and rules set by specific jurisdictions' gambling commissions, there are still lots of misconceptions about betting. The best advice we give to new punters is that, before signing up with a gambling operator, they should research which live casino site suits them the most. We invite them to read reviews, visit gamblers' forums and make sure they fully understand the online casino's Terms and Conditions, like with this live dealer casino. As long as you are playing in a licenced and compliant casino, players shouldn't be worried about cheating or games been rigged. With all the above in mind, here you will find a list of the most popular live casino myths we will happily debunk.
Live Dealer Table Games Are Fixed
Roulette is the game accused of being rigged the most, some people claim that dealers use magnets under the table to secure a win for their friends or accomplices. Be assured that regulated games use an RNG (Random Number Generator) software that controls that rolls of dices, roulette spins, cards and numbers drawn are fair and randomly generated. Also, serious online live dealer casinos usually have a link on their website detailing how their RNG software works and providing the name of the independent agency they hire to audit the fairness of their games. Another reason why it would be impossible to cheat is that live dealer studios, like physical casinos, are full of cameras that constantly film and record every single angle of the tables.
Live Dealers Benefit From Players' Losses
In reality, online live dealers earn less than land-based casinos ones, as they obviously cannot receive tips when a player wins. Moreover, they don't earn more money if they engage players and so punters keep on betting for longer, or they keep on losing money. On the contrary, they often go the extra mile to give their audience a fun and pleasant experience. Live dealers don't just deal cards, launch dices or spin the roulette, they are also available to help solve payment issues, problems with the connection and explain how the games work.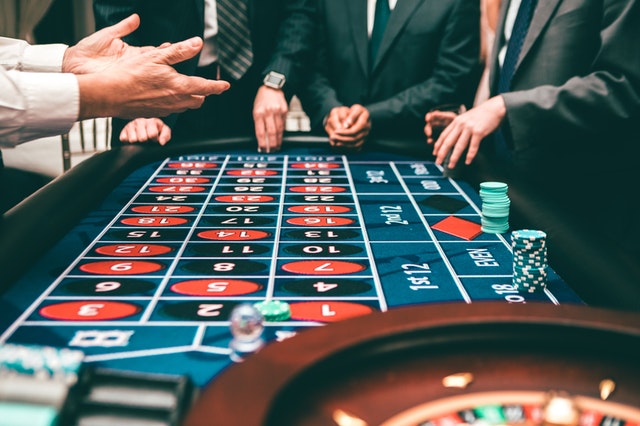 Card Counting is not Possible in Live Dealer Games
Card counting not only is it possible but it is legal too. When you play online against the dealer, you can count and keep track of the cards left in the deck as much as you want, who is going to verify it? Players play from their tablets, PCs or mobile phones, it's not like in physical casinos, where cameras are focussed on tables as well as punters to avoid any potential irregularities.
New Games Pay Less and Old Ones Are Due to be Won
It is important to mention once again that online casino games use an RNG software; therefore, every spin of the reels is simply the result of a computer-generated algorithm. Also, some players believe that new slot releases tend to pay significantly less than the older ones. Actually, this is the other way around, the reels land randomly and online casinos often offer bonus promotions and free spins, and sometimes even both, to celebrate the arrival of a brand new slot game.