Now let it be said that women should wear whatever they want, and whatever they feel comfortable in. Not everyone looks like a supermodel, and the differences between us all should be fully celebrated.
That is why, if you have a particular asset that you love and showing it off gives you confidence and makes you 'you', then why not accentuate your favourite bits. The old 'if you've got it flaunt it' never really gets outdated.
Showing off those perfect pins
Having a good pair of legs is all well and good, but how to show them off? If they are shapely then opt for well fitted clothing that defines the shape. Sometimes there is nothing better than a well fitting pair of denim jeans.
Avoid baggy trousers, or anything too big for you or sags. It really doesn't matter if your legs are long or short, a great shape is a great shape. However if you are a bit shorter, when wearing skirts you might want to opt for one that is a bit shorter – anything that cuts off your leg around mid calf can make legs look a bit dumpy even if you are tall – so try to avoid it.
That and shoes which have a high ankle strap, it just won't show your perfect pins at their best!
The perfect hourglass figure, tiny waist and booty to die for
The trick here is to really draw attention to those amazing curves. Anything shift-like or shapeless will just drown you and make you look like you are wearing a tent (which you may prefer on some days but on others you want to feel like you're looking good).
Do not shy away from clothing that cuts in on the waist because it makes your hips and butt look bigger and rounder. Celebrate that butt! There are women all over the world who have to squat and sweat for a butt like yours…own it.
The main rule here is get something that fits well. That can be tricky with online shopping, when all you have to go on is a picture of a young, gorgeous model with an almost impossible body shape. But with online shopping centre byviu.com UK you can search hundreds of retailers products on just one site, instead of having to jump from page to page and scroll through everything.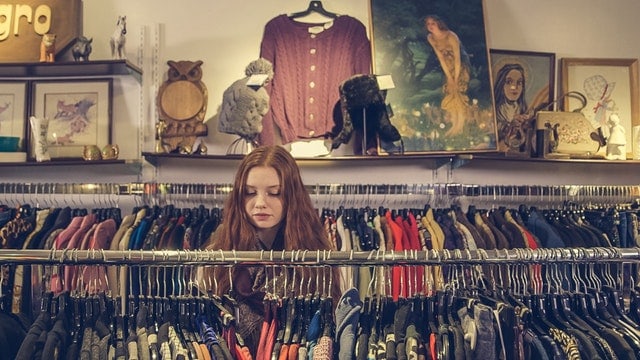 What a great rack
If your assets are up top, then the first thing you need to do is buy a well fitting bra. The wrong bra will mean that no matter what you wear over it, it will still not look quite right.
It is not just for aesthetics that you should do this. The wrong bra can cause all sorts of issues from back ache to sores and bruising. Treat them gals right and find a bolder holder that works.
Once you have got that sorted, dressing for a great chest doesn't necessarily mean getting all the skin on show, which isn't always appropriate. If you have smaller boobs, and are lucky enough to be able to go bra less then a high neck at the front and very low back just looks absolutely amazing.
Bustier girls don't have to avoid high neck either, just break up the fabric a bit with a status necklace and rock that turtleneck! Whatever your size and shape, the general rule of thumb is do not hide it away. Get clothes that fit well, baggy clothes will hide all that is lovely about you. So the next time you're shopping for that perfect outfit, remember this and show off your best self.