The number of people applying for university is in decline, with only 564,190 people filling out their UCAS application forms and writing that dreaded personal statement in 2017. This is a 5% decrease as during the 2016 cycle, 593,720 candidates applied for a spot on their desired course.
Not only did UK applications decrease, the number of students applying from other countries within the EU for a spot at a prestigious British university also dropped – by an astonishing 7% down to 42,070.
First time applicants had decreased by 4% and those who were re-applying for a 2017 course had fallen by 10% – but the question that is on everybody's mind is why? Could it be because of the rising costs associated with pursuing a university education?
Tuition
Tuition fees often determine whether or not someone will apply to university. In 2012, these fees rose to £9,000, a move that has boosted the average student debt to £45,000. Although the government's student finance scheme is designed to help, allowing people to borrow up to £9,250, it has led to some students considering their other options.
Student Accommodation
On average, students pay £125 per week in rent. If you're living in halls, this will normally include your essentials such as electricity and gas – but if you're renting through a private landlord, you will have to budget carefully as additional costs may be added on top of your rent.
Where you choose to live in the UK will determine how much you pay for rent. According to a survey of 2,000 students carried out by Save The Student, the most expensive place to live was London (£182pw). However, figures vary wildly, up to an average of £1,508. This is due to a combination of factors, such as businesses having to charge more for products to cover their own rent. This was shortly followed by the South East (£132pw), which is unsurprising given its close links to the capital.
Besides the south of England, Scotland was another expensive place to live (£130pw). However, those who are born in Scotland and choose to study at a Scottish university will not pay any tuition fees. This could mean that Scottish students are more flexible than the rest of the UK when deciding whether to move out of their family home or not.
The cheapest place to study was Northern Ireland (£91pw) followed by Wales (£106pw). Don't forget that on top of your rent and before you move in, you may be asked to pay a deposit upfront, which can leave students out of pocket.
But what are the pros and cons of moving out for university?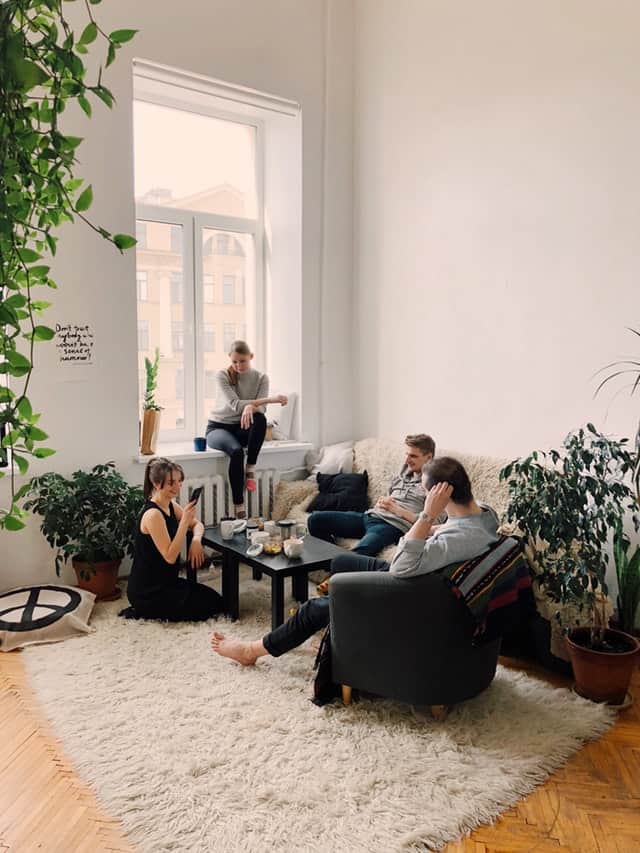 Pros
Easier to make friends and allows you to become more independent.
Plenty of choice in terms of halls and house shares.
Accommodation is often located near to or on campus.
Cons
More expensive than living at home (on top of your shopping and social budget).
You can't pick your housemates in halls.
Distractions – including noise from parties within your block.
Staying at Home
According to research carried out by Hesa, more than 328,000 students decided that they would stay at home and commute to university rather than move into student accommodation.
Results from the Save The Student survey show that students who decided to remain with their parents or family members whilst studying for their degree found themselves paying only £46pw which is considerably less than the average renting rate. Unlike university accommodation, living at home is likely to be further away from your campus and this means that students will likely have to commute.
Using a Stagecoach student bus pass is an easy and affordable way to travel to and from university to attend lectures. According to the Huffington Post, in 2013, the average student who does not live on campus found themselves paying £600 a year to meet their own travel requirements. However, there are plenty of travel card options now available for students to reduce this cost over an entire year or specific terms. Almost four in five students travel a 22-mile round trip for university – so a discounted travel card can come in handy.
But what are the pros and cons of staying at home?
Pros
It's cheaper and can even be free.
Remain closer to friends and family members.
Less distractions than living in university accommodation.
Cons
It might be harder to make friends if you don't know anyone already.
You might feel less independent.
You may have further to travel to get to campus.
By using the average renting rate for students (£125) and the average course length (31 weeks), the cost of moving out for one year of university in rent alone would equate to £3,875. Although utility bills are included in student halls, it does exclude food shopping. According to research carried out by Save The Student, students spend on average £124 each month on shopping. If students spent £124 per month throughout their course length, this would total around £880 – which on top of their rent, would be would be £4,755. 80% of students worry that they won't be able to make ends meet and because of this, 56% said that their grades suffer as a result.
When looking to how much living at home would cost using the average weekly cost (£46) for the entire year, this came to £2,438 – including all bills. Even when you add the average spend on travel (£600), which is likely to include buses, rail and taxis, a home-living student's bill would total £3,038 for the year — a staggering £837 saving on the cost of moving out.
Clearly then, students need to decide whether the lifestyle benefits of moving out for university outweigh the financial drawbacks.