There's nothing quite like a good date, and when you get to spend some quality time with your partner, you definitely wouldn't want to be anywhere else. Sometimes though, dates can be expensive and it can be hard to find a good location or venue on a budget.
Rome, London, Paris and New York are all great destinations, and there's a perfect date out there for everyone in each of these cities; who knows, it could well be the date that takes your relationship to the next level! Together with Angelic Diamonds, retailers of bespoke diamond seven stone rings, we advise you on making the most of your date no matter where you are in the world, with hidden costs included.
London
Full of the world's best restaurants, bars and shops, London is the place to be if you and your partner want to feel like you're where it is happening! If you want to enjoy this city properly, then you'll need to know where to go. When it comes to dates in this city, the world really is your oyster.
Living in style
If it's the finer things in life that you and your partner like to enjoy, then afternoon tea at a top London hotel is definitely not an experience that you'd want to pass up. At £50 per person, you and your date could enjoy tea, scones and sandwiches at the prestigious Claridge's Hotel, in Mayfair. If you are both enjoying the pleasures of luxury, then why not book a superior queen room at £690 a night?
If you're feeling inquisitive
London has as much history as it has swanky bars, so you could head over to one of the city's many museums to soak up some of the culture.
All free to enter, The Natural History Museum, the National Portrait Gallery and Tate Modern are perfect options for cultural visits that'll get those brain cells exercised. Once you're bored of the museums, head over to Westminster Bridge to see Big Ben and the Houses of Parliament. This also isn't too far from the Southbank, where you can pick up some delicious street food or take in the great views all around you.
The classic date
Hosting many of the world's top film premieres over the years, Leicester Square has known a few A-list film stars grace its red carpet. If you're not on the guest-list, then why not take your date to the cinema for £23? If you get hungry, you can always get a meal including wine and dessert for £66. Don't forget to hit the bars on your way out, where a pint will typically set you back £4.41, and a cocktail will cost £9 – not bad when you're living it up in the capital!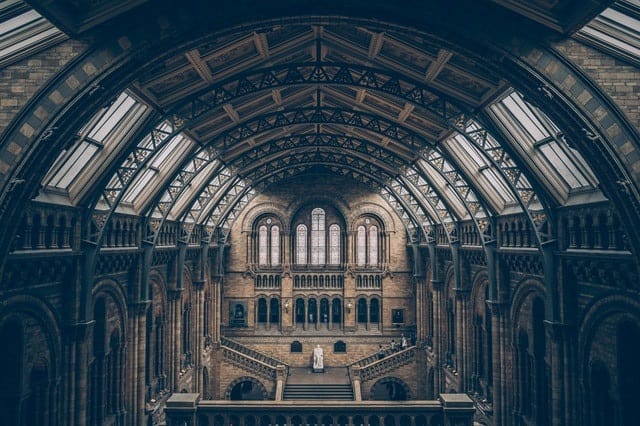 Rome
Rome is brimming with 3,000 years of art, architecture and culture, which makes a date in this city one of the best in the world.
For the football dreamers
Ever wanted to go to a A.S. Roma football match? Now you can. Head to game to get all the excitement of the Italian Serie A League at the grand Stadio Olimpico, where you can buy a ticket for €100 (£88.02). Just make sure you're both football fans before you go, as it'll be slightly awkward if one of you is bored when surrounded by screaming fans…
For the people watchers
For those who are feeling romantic, head to the Trevi Fountain and throw a spare penny in for good luck. Once you're done, you could take a stroll to one of the many cafes nearby so that you can sit and people watch to your heart's content.
The classic date
If you're unlikely to break the bank and don't want to spend much cash, then a meal and the cinema is always something to fall back on. In Rome, you can expect to pay €21 (£18.48) for your taxi and €57 (£50.17) for your meal for two in one of Rome's fine restaurants. To top it all off, you can spend €17 (£14.96) on two cinema tickets.
Paris
Undoubtedly the true city of romance, Paris has been entertaining romantics for years. Tourists come from far and wide to have a great time with their significant other, and this could be you too. Home to many of the world's greatest writers and artists, Paris oozes chic everywhere you walk through its many streets.
Taking dates to new heights
Any day of the year, visiting the Eiffel Tower would be an impressive feat, but especially so on Valentine's Day. On this day, why not try booking in at 58 Tour Eiffel? It'll cost you around €120 (£105.63) for each person, however, if you'd like a seat in the window to witness the spectacular views, then you can pay the extra €30 (£26.41) to really take your romance to dizzying heights!
For those on a budget
It's very easy to date in Paris on a budget, because the city in host to some of the most beautiful bridges in the world. As a symbol of their love for one another, many Parisians use padlocks and lock them to the Pont des Arts Bridge, throwing away the key into the water.
What's even better is your locks will only cost a couple of euros each, making this date one of the cheapest you'll ever go on. Be warned though, as Paris officials are urging couples to stop so that the bridges can be protected; instead, why not take the lock home as a reminder of that great date you had together.
The classic date
Paris is full of quant restaurants, so if the weather is terrible outside and you need to take shelter together from the rain, head for a classic Parisian lunch. There, a meal for two including wine and dessert will typically cost around €65 (£57.21). Afterwards, if you head over to the cinema, it'll cost you €20 (£17.60).