With the NFL Football season just around the corner, the best choice you can make to keep up with all the action is to download the CBS Sports App. This Livescore app is the best when it comes to professional sports, especially the latest news and updates in the NFL. This is truly the best football app and has a lot to offer any NFL Football, fan no matter which team you cheer for. If you are looking for a mobile sports app with the very best features to offer, the CBS Sports App is the one for you.
NFL Updates and Extra Features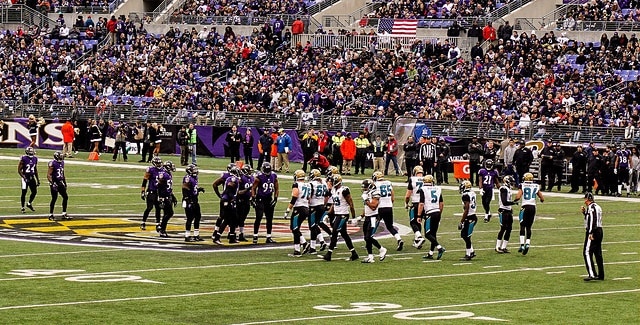 The CBS Sports App allows you to track all of the action in the NFL Football season. Never miss a game again with the live streaming of games and real time tracking of all of your favorite teams' scores. Get access to all of the major headlines in preseason and off-season, in addition to all of the action during the season. Stay in touch with the biggest plays by accessing videos of all of the major plays made throughout the NFL games. Customize your news feed to deliver the latest news about your favorite NFL team, listen to live stream sports radio programs, and more!
Not only is the CBS Sports app the best football app but it is also the best fantasy sports app as well. You can now get access to games and other fantasy football features. The app features pick 'em tools that help you create the very best fantasy football team you can imagine. From fantasy football office pools to the informative player stats, the CBS Sports App has all you need for your fantasy football league and more.
Download this great sports app today before the NFL season is officially underway!