Online slots have completely and utterly changed the way in which people like to gamble, especially since the introduction of genuinely mobile compatible slots several years ago, with online casinos and mobile casinos now having twice as much traffic as the classic brick and mortar casinos that many people grew up with. Developers such as NetEnt, Big Time Gaming, and Eyecon just do not stop churning out quality titles, much to the glee of everybody around them.
There is a crazy amount of slot gamblers out there today, and the vast majority of them can enjoy these incredible gambling games without any bad consequences. There are, unfortunately, a small number of players who take things too far and develop an addiction, however this isn't the fault of slots in general. Read on for an article exploring whether online slots are a hobby or an addiction – play today.
Hobby: Good way to de-stress and let your mind wander
Let's be real here: everybody needs their own way to de-stress in the busy and chaotic modern world in which we lead our lives. Online slots are a great way to wind down at the end of a long working day, especially seeing as they are relatively simple to play, and can really let your mind wander.
And whilst this is true of many games, there are also countless titles that have incredibly complex and exciting bonus features attached to them, so if you need a bit of mental stimulation, the online slots hobby is great for this too!
Addiction: A crutch on which to lean on
Whilst we can almost always refer to online slots as a hobby more than an addiction, it is important to consider the times in which they can genuinely be a bit of an addiction. If you are using online slots as a kind of crutch than it is bound to not end well, because it means you are gambling for all the wrong reasons.
To clarify; online slots should never be expected to be a remedy for financial difficulties, nor should they be used to mitigate the affects of something like depression. As soon as online slots are used as a crutch they become an addiction, and a dangerous one at that.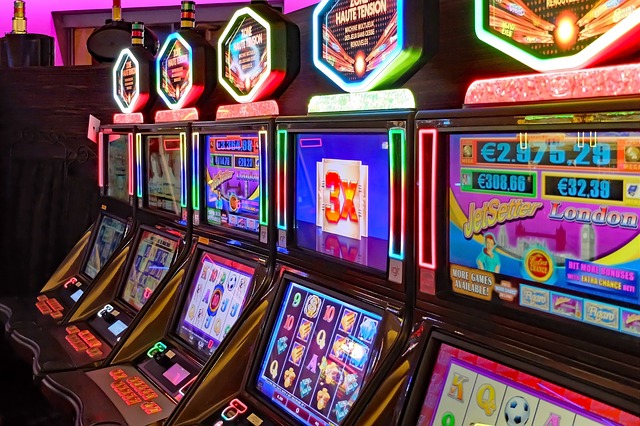 Hobby: Name a more lucrative hobby
When times are good online slots can actually be one of the best hobbies in the world, because there are not many more that can pay out such huge jackpot prizes. Seriously, with things like the Microgaming Progressive Jackpot Network in operation today online slot gamblers stand a very real chance of winning well over a million pounds in one jackpot prize.
Not many other hobbies can offer that…
Addiction: Are you unable to stop playing?
Sure, online slots are mostly a hobby, but if you find yourself unable to stop playing your newfound "hobby" you will be heading the right way for a full blown addiction. It is important to take breaks, and make sure that online slots are not the only thing you enjoy doing.