The Rustic Cave
A perfect look for man cave is the rustic look. One of the best courses to take in this regard is to have design elements like exposed brick and perhaps even a fireplace. A thought is to go for the look and feel of a log cabin.
Consider complementing the space with woodsy colors. In addition, consider complimenting brick with natural wood, including on the floors, whenever possible, with this type of man cave.
Stylish Cave
At the other end of the man cave spectrum is the stylish cave. This is a space that is designed to focus on style and comfort. Rather than being something that appears to have been thrown together in a haphazard manner, the stylish man cave is attractive in its appearance. Indeed, it is a space that took time to conceive. There is a definite commitment to interior design in creating this type of man cave.
No, this doesn't run against the concept of a man cave. Rather, this underscores the fact that different people have varying ideas and concepts about what a particular room in a residence is to look like. This includes men and their caves.
The Arcade Cave
The arcade man cave is designed to take into consideration the pub or bar experience. Even in this day and age, a good many neighborhood puns feature arcade games. Tis includes the ever-popular pinball machine.
The arcade cave is designed to pay homage to a neighborhood pub, with its arcade games, pool tables, and dart board. This type of man cave usually does come complete with a bar, perhaps even a wet one. The bar itself blends seamlessly in with the games, turning the space into a truly enjoyable man cave.
The Sports Bar Cave
A space somewhat related to the arcade man cave is the sports bar man cave. As the name suggests, this man cave includes memorabilia of the kind commonly featured in the typical sports bar. The sports bar man cave usually features at least one big screen, oftentimes two or three. This really ads to the look and feel of a sports bar.
This man cave really is suited to watching games and other sports events. It is the place where friends and family gather to watch games and enjoy each other's company, perhaps over a favorite brew.
The Rock and Roll Cave
Many a man enjoys rock and roll. Different men may enjoy rock from different eras, but many males do tend to like this kind of music.
The rock and roll man cave is designed to celebrate the particular rock era, or star, that an individual man likes. The rock and roll man cave nearly always is outfitted with a solid audio system, including high quality speakers. However, big screens and bars are typically the order of the day in this type of man cave as well.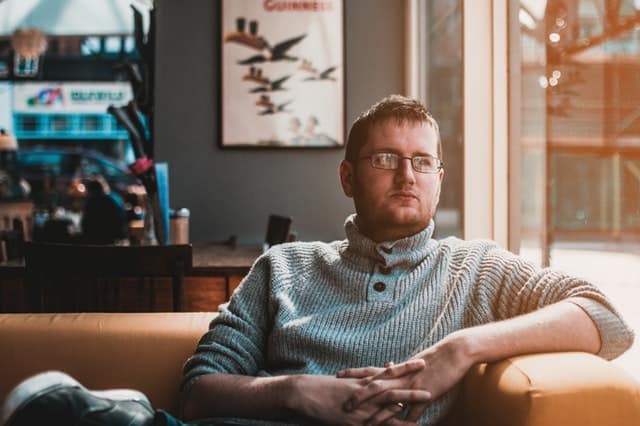 The Upscale Cave
The upscale man cave is a space that takes the stylish man cave up a notch. In reality, this is probably the least used man cave theme. However, when it is the underlying theme for a man cave, the results are not only stylish, but amazing.
It would not be out of the question for this type of man cave to include a chandelier. High quality furniture and other accoutrements certainly will be featured throughout this time of man cave.
There is likely to be a fully operational wet bar. The space may have something of an upscale movie viewing room presentation. This is the type of man cave that comes into being when a person has a bit more money to spend on this type of space than is the norm.
The Retreat Cave
A final type of man cave is what appropriately can be called a true retreat. On some level, this probably is what many people think of when they contemplate a man cave.
In the grand scheme of things, there is no unifying theme for this type of man cave. Rather, it is a complete and absolute reflection of the needs, goals, desires, and tastes of the man who needs this cave.
Of course, having explained the underlying concept of a retreat man cave, all man caves can be categorized in this manner. However, in the case of a retreat man cave, there is less of a focus on developing a space in which a man can entertain others. It really is a space where he can retreat to spend a little time with himself.
===
Jessica Kane is a writer for The Pinball Company, the best online source for new, used, and refurbished pinball machines, arcade cabinets, and more!