Chili, a popular Italian video-on-demand service, has made its way to the U.K. this summer with its catalogue full of new movies, TV shows and discounted offers on cinema tickets.
The news would be a reason to celebrate for movie and TV aficionados within the territory, since Chili has set itself apart from its counterparts in the streaming industry by staying away from a monthly subscription model and instead offering movies and latest TV shows as stand alone, pay-per-view choices.
At first glance, the approach might seem pricier than streaming, but the difference in pricing remains justifiable since this nostalgic yet practical method lets Chili offer newer content to its users, as compared to streaming services that charge a monthly subscription fee only to provide studio movies and TV show episodes way later than their original DVD releases or series compilation, respectively.
The Chili Roots
Founded in 2012, Chili grew from a small startup to a major on-demand streaming service while also being a vendor of DVD, Blu-ray and merchandise for its users. It then expanded to Germany, Austria and Poland and also started offering limited services in the U.K. in 2015, where it has just now been able to launch its complete set of offerings.
Chili's exponential growth over the years has attracted major investors in the venture where the company has seen shareholders in Warner Bros., 20th Century Fox, Paramount Pictures, Sony Pictures and Viacom – the movies of which are available to stream through the on-demand service.
Through its methodology, Chili allows its users to "rent" or "buy" content, where their rental remains valid for up to 48 hours after its very first viewing, while the bought content remains saved in their profile for them to enjoy it whenever they want.
The Chili Options and Future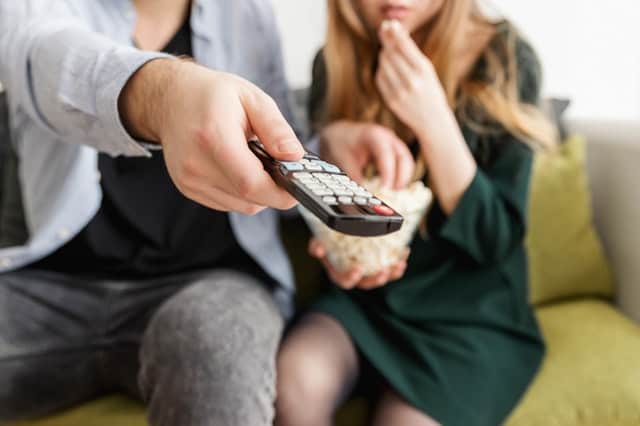 Apart from being a pay-per-view e-cinema, Chili also provides its users with numerous discount offers where they can get free tickets to real-world local cinemas. The deals include but are not limited to pre-ordering a movie on the platform and receiving 2 cinema tickets in return for the same flick. And Chili's arsenal is full of such lucrative offers.
Chili is available to use on desktop computers, tablets, cell phones as well as Smart TVs. This multitude of viewing options coupled with streaming premieres of popular new movies has made it a strong choice of home entertainment for adults, teenagers and kids alike, since the platform has something to offer to everyone. Through its native apps, the service also allows users to locate and find their nearest cinemas and the movies playing in them in case they are not in the mood to veg out on their couch for the day.
It has also has its own digital magazine by the name of HotCorn, which features exclusive behind-the-scenes footage, cast interviews and news stories from upcoming movies.
The platform was founded by Giorgio Tacchia, an Italian businessman who currently serves as the company's CEO.
With Chili's expansion into U.K., it remains to be seen how this test run goes as compared to the likes of Netflix and Amazon Prime Video. If all goes well, then the service might just go toe to toe with Netflix, Amazon and Hulu in the U.S. as well.