The main objective of most sports stars is to make an impact in their chosen arena or field of play. But with sporting success comes fame and fortune and for a handful of sports stars which also presents an opportunity to make a statement in the world of fashion. With that in mind, here are some sports personalities who have rocked the fashion world.
Hector Bellerin
The Spanish soccer player who plays as a full-back for London-based, Arsenal, has received praise and mockery in equal measure for his dedication to the fashion cause. He has been seen on the runways wearing the latest pieces from top designers but also has an eye for streetwear and vintage fashion. Having arrived in London as a 16-year-old, he soon learnt to express himself through clothing and has carved himself a niche as a fashion icon away from the soccer field.
Arsenal right back Hector Bellerin just walked in @louisvuitton's SS20 show pic.twitter.com/W9SDs7sWa1

— Esquire UK (@EsquireUK) June 20, 2019
Megan Rapinoe
The captain of the US women's national soccer team, Megan Rapinoe, has never been afraid to express herself – on and off the field. As well as making the headlines for leading her team to World Cup glory in 2019, the winger also sparked controversy for admitting she would turn down an invitation to the White House. Previously, she has stated she would love to be a fashion designer and has taken to the field with pink, purple and silver hair. Off the field, her fashion often has a relaxed and comfortable vibe mixed with a hint of glamour. She has previously taken to the fashion runways and rocked the red carpet and only time will tell if she gets her wish of carving a post-soccer career as a designer.
Let your hair down, it's the weekend. 👩🏼‍🎤#ISIphotos @bradsmithimages pic.twitter.com/svA3KEodxj

— Megan Rapinoe (@mPinoe) June 22, 2019
Lewis Hamilton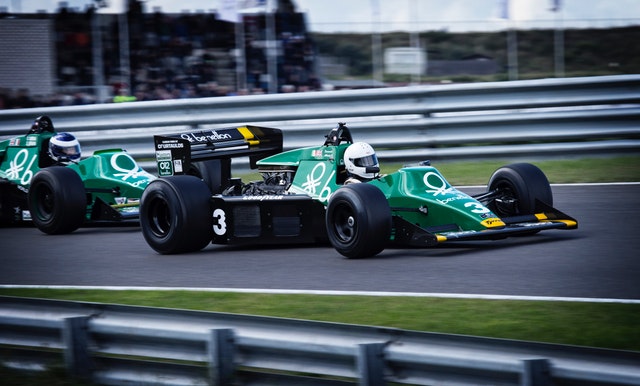 Being the fastest man on the Formula One track brings a lot of attention and Lewis Hamilton has happily embraced his role as an off-the-track celebrity. As well as being favourite to win a sixth world championship in the latest F1 odds, the 34-year-old is also an established name in the fashion world and has launched his own label in collaboration with Tommy Hilfiger. Over the years, his clothes have become gradually more bold and colourful as he has learnt to find his own style.
Super pumped to share #TommyXLewis Season 3 with you guys very soon. This collection celebrates the power of unity. We should express our individuality with confidence and all unite through our differences. Drop 1 very soon 👀@tommyhilfiger #ad pic.twitter.com/LwKZM6Djw1

— Lewis Hamilton (@LewisHamilton) August 13, 2019
Paul Pogba
The Manchester United soccer star has often drawn criticism from pundits for his off-the-field dedication to fashion. Even the simple matter of getting a new haircut can spark controversy for the 2018 World Cup winner. The midfielder has become something of a fashion villain with any slight drop of form on the pitch attributed to the fact he likes to go to the barbers and make a fashion statement away from work. However, he has ignored all the negative chat and even brings his fashion to the field in the form of custom-made Adidas boots.
These are just four globally famous sports stars who continue to make an impact in the world of fashion, while also performing at the highest level in their chosen sport. I think the lesson we can all learn from them here is; you do you – even if that means etching leopard-skin patterns onto your scalp and backing your favourite 'out-there' designs.