The success of online casinos and love of players for online slots has resulted in the development of more and more games. With many of them being released and found at sites such as Starslots. There have been some classics that been remade with more advanced graphics, but most recent games are vastly different. In this article I will outline some of the new features apparent in slot games; it is rare to find one that will have all of these, but most new games have 2-3 features available.
Wild Symbol
Most recent online games have a wild symbol, which is one of the player's favorite. It can replace any other symbol and offer to the player a winning combination. However, it can not replace the scatter symbols, free spins or bonus feature which will be discussed below. In some slots it carries individual value, so three of them would form a winning combination on their own, while in other slot games it is the highest paying symbol.
Scatter Symbol
The role of the scatter symbol is usually one of the most important amongst the various symbols available in a slot machine. It doesn't have to be within a winning combination to activate, merely appear on the reels – while the wild symbol can not substitute it. In many games they pay the moment they appear on the reels, while the prize increases if you are lucky and land more than three. One very important aspect of the scatter symbol is that it multiplies the payout with the total bet that you play, not just the bet per payline – so you could use this for your advantage.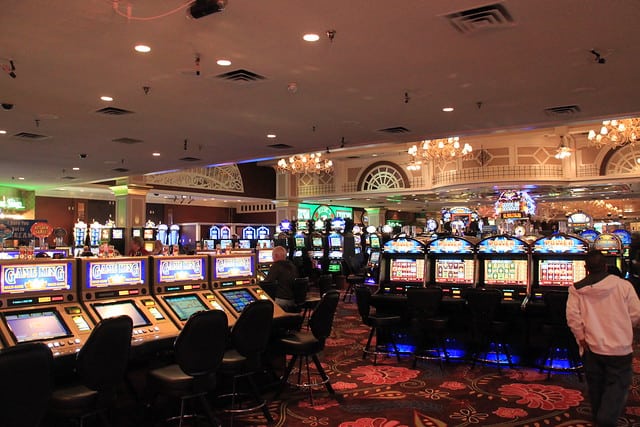 Bonus Games
Landing three scatter symbols in most slot games leads to the activation of bonus games; these are unique to each game, but there are some common trends that we have noticed.
The most common bonus feature is the free spins, which widely differs from those that the casinos give you for free when you first sign up. During the free spins there are various features available, such as expanding symbols which increase the number of reels and your winnings significantly. In other games, usually those with more than 3×5 reels the wild symbols lock after they first appear during the free spins bonus and they can stack up great prizes.
Multipliers are also very common and do exactly what their name implies. If you are unlucky you may receive a 2x, but some games offer up to 15x your winnings. If you get a high multiplier along many free spins – you are very likely to win huge prizes.
Jackpot
Traditionally slots required players to max bet in order to stand a chance of winning the jackpot; however, at online slots one can win it even with lower bets, since they offer a number of different types.
All of the features mentioned above are quite recent developments and there is an infinite number of alternatives; however, by keeping these into account you will be able to understand and enjoy the game in the fullest.