The art of gift-giving can be difficult to get right, but it's extremely rewarding when you do. Watching a loved one's face light up as they open the perfect gift is a beautiful experience — but how do you ensure such a glowing reception? If you're buying for someone with good taste, it may feel like the stakes are high, but there are some gifts so timeless that you can't go wrong.
In this guide, we're looking at enduring gifts for the gentleman in your life, so whether it's your discerning dad, brother, significant other, or a fussy father-in-law you're shopping for, you're sure to find the perfect gift idea below.

Personally Curated Gift Basket
If you want to show someone special that you care about them, a gift basket is always an excellent choice. Giving a gift you've assembled yourself is a touching tribute to a loved one, as you can personally select items you know they'll enjoy. There's plenty you can include within a gift basket, from luxury foods to beauty products.

The most timeless gifts are functional and fashionable, which is why a new wallet is a perfect option for a man who's challenging to buy for. Find a leather wallet that's been expertly crafted and made to last, giving the recipient the gift of luxury and impeccable style.
Buying clothing for the dapper gent in your life can be difficult, as you have to consider sizing and their sense of style. Gifting an accessory such as a scarf is much less risky, as they're incredibly versatile and one size fits all. A cashmere scarf will make a thoughtful gift for any discerning man, offering a timeless look as well as fantastic warmth and durability. Try choosing muted colors that will pair easily with a few different outfits.
Who can resist a gorgeous-smelling men's fragrance? A man can never have too many colognes, and there are so many varieties out there to choose from. Gifting a classic fragrance is a safe bet if you're unsure what kind of scents the recipient likes — think Bleu de Chanel, Dior Sauvage, or Polo by Ralph Lauren.

A classic pair of sunglasses will always have a place in a gentleman's wardrobe. This can be a difficult gift to get right, but by sticking with timeless frames such as Ray-Ban aviators or wayfarers, you can't go far wrong.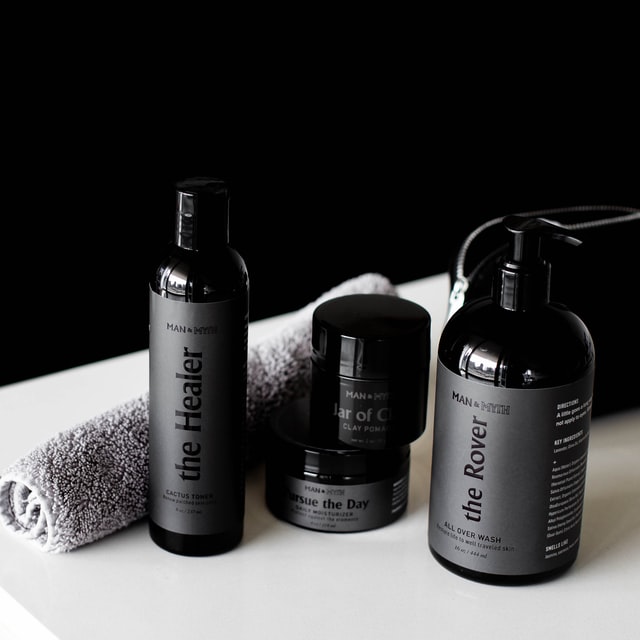 Does the man you've got in mind enjoy skincare and grooming? Any discerning gent will appreciate luxury grooming products such as moisturizers, cleansers, beard oils, or shaving balms to elevate their beauty routine and keep them looking sharp.
The Perfect Pair of Cufflinks
Cufflinks are the ultimate gentleman's accessory and provide a timeless gifting option for all occasions. Depending on the recipient's personality and individual sense of style, you could opt for something classic and understated or fun and quirky.
If you're unsure what to get someone but do happen to know his drink of choice, a bottle of his favorite spirit is a safe purchase that will always be appreciated. Whether he's a whiskey, gin, or bourbon drinker, invest in a premium bottle of something special for a gift that's sure to impress.

Is the man in your life a keen home chef? Cookware is an excellent gift for anyone who loves spending time in the kitchen, and he will cherish a high-quality piece for years to come. Classic options include a cast-iron skillet, cast-iron pan, fancy casserole dish, or a set of luxury kitchen knives.

Expertly-Crafted Wash Bag
A well-made wash bag is a timeless accessory that blends fashion and function. Any discerning gent needs a sleek wash bag to accompany them on their travels and keep their grooming products well-organized. Opt for leather for a refined look, or give them a personalized accessory featuring monogrammed initials for a more personal touch.