The push to normalize the male mangagement ring flopped in the 1940s, but in 2020 we see men wearing mangagement rings to show the world their taken status. So, where did the mangagement ring begin and is this new engagement tradition here to stay?
What is a Mangagement Ring Tradition
The male engagement ring tradition was first seen on the internet in 2011 and since then, we have seen many men including celebrities supporting the concept of the Mangagement Ring.
It shows how much the times have changed considering that until the 1940s and 50s, men didn't wear a wedding ring at all. It is thought that men began to wear their ring throughout this era as they went to war and wanted a reminder of their wives and families at home.
Even now, some men choose not to wear a wedding ring down to personal preference. Prince William, for example, is never seen with his wedding band on and neither is his grandfather Prince Phillip.
The legalisation of same-sex marriage has also influenced the rise of 'mangagement' rings. The UK passed the legislation in July 2013 and it came into force on 13 March 2014 with the first gay marriage. Following this, many jewellers have released a range of engagement rings for men and this has appealed to women who want to propose too.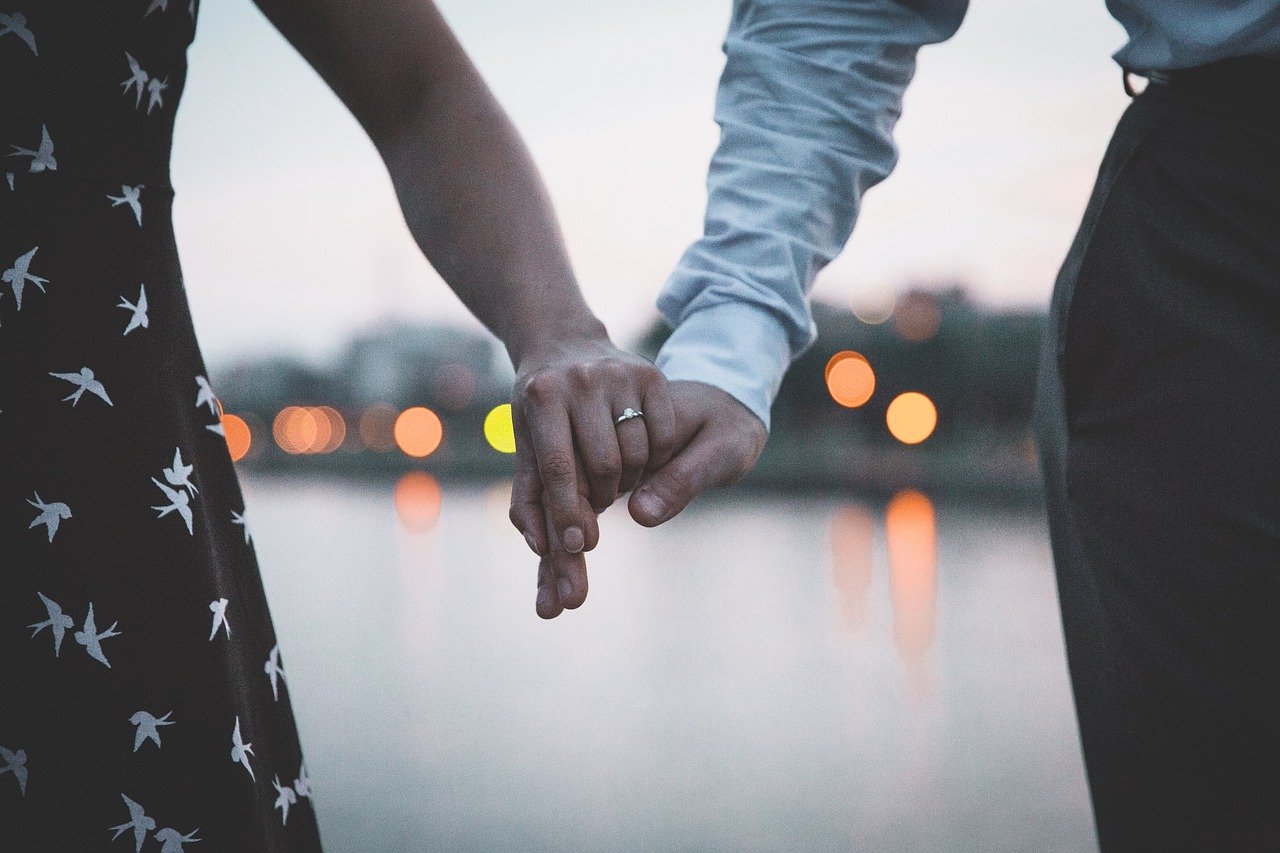 Men wearing engagement rings
When looking at Google data, it's clear to see the trend is emerging too. When looking at the search volume of 'men's engagement rings', there were 5,400 searches in October 2014. This more than doubled by September 2017 when the monthly search volume for the term was 12,100. A huge peak was noticed in February 2016 with 22,000 searches — this was around Leap Day (29th February) when it is traditional for women to propose to their other half.
Women on Mangagement Rings
Many women are welcoming the trend. Feminists have praised the idea and claimed that when women wear an engagement ring it is as though they are being branded but men are free to walk around as if they are single and not taken. While men are wondering what is the engagement ring finger for female hands, women are wondering whether they want their future husband wearing his own mangagement ring.
For others, it seems as though they simply want to show their appreciation for their other half by spending money on something special that they can keep — just like their ring.
What do men think of the mangagement ring
why don't guys wear engagement rings? Some men are welcoming the trend and wearing a ring to show the world their engaged status. Michael Bublé was pictured wearing his engagement ring in 2010. On stage, he explained that this was a normal Argentinian custom according to his fiancée. Johnny Depp also wore an engagement ring, originally designed for a woman, when he bought it for his partner but it was too big. Celebrity Jennifer Hudson proposed to her fiancé with a diamond ring, seven months after he proposed to her.
Some men feel less comfortable than others wearing an engagement ring. Perhaps because of this, there has been a trend in engagement watches for men too. H.Q.Milton, a vintage watch boutique, revealed that they are now selling two or three engagement and wedding watches per month which they hadn't done before. Similarly, the co-founder of Christopher Ward, a luxury watch company, said that they now had customers who were purchasing watches with personalised engagement messages engraved. It seems as though more women want to spend money on their other half instead of it being one-sided.
So, where is the trend heading? It appears as though our jewellery-wearing habits have changed already — from men refusing to wear wedding rings before the war to now. But will the 'mangagement' trend catch on and become a common thing? Or perhaps the engagement watch will become more popular. Whichever, it's nice to see happy couples showing a symbol of their love.