Planning a wedding is one of the busiest and most thrilling times in someone's life. Customizing all the details of your big day to fit you and your beloved can be both invigorating and stressful. Below are the tips we wish we had before we tied the knot. We share a few hacks to help with invitations, favors, and even the all-important invitations.
Create Your Wedding Vision
There are rarely other occasions that require the amount of decision making and attention to detail as weddings. Deciding if you prefer a buffet or seated dinner, open bar or beer and wine only, floor length bridesmaid dresses or tea length. Decisions, decisions. One thing that will make it easier to make the rest of the decisions that come with wedding planning is to create your vision for the day ahead of time.
Leave the Invitations to the Professionals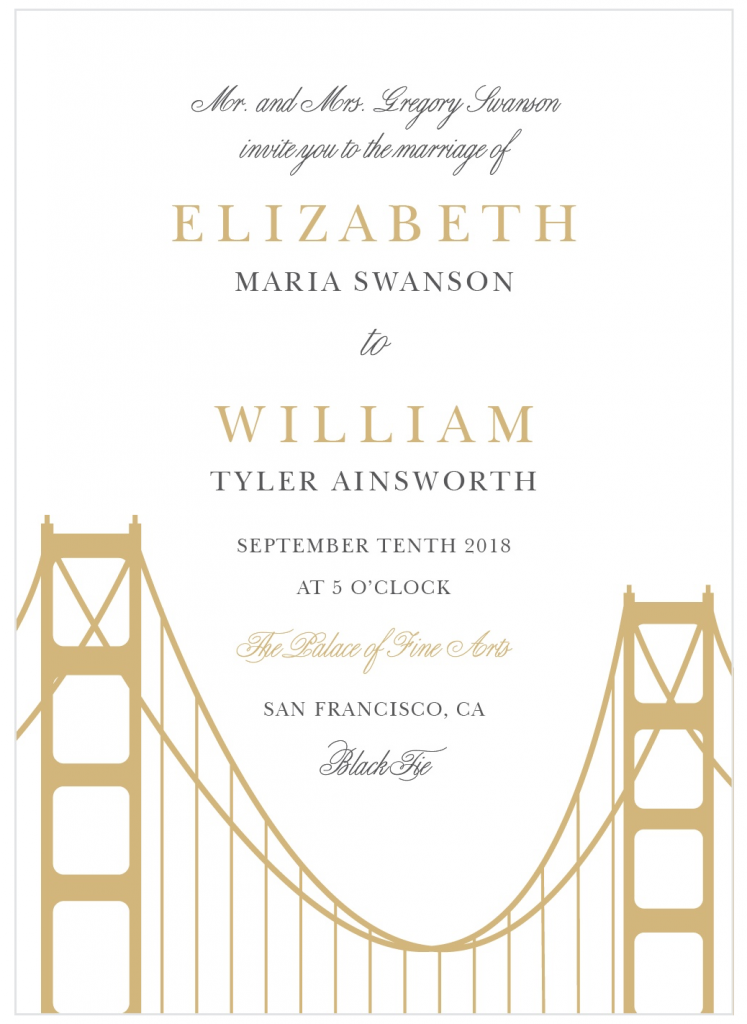 Gone are the days of having to make an appointment at the stationery shop to sit with large, heavy binders of every invitation available and another binder with all the color options. Now it's easier than ever to choose what colors, fonts, photos and type of paper you want for those all-important invites. Whether you want elegant wedding invitations or you would rather take a non-traditional or whimsical approach, there are almost unlimited color options at your disposal online.
Consider Carefully your Venue Needs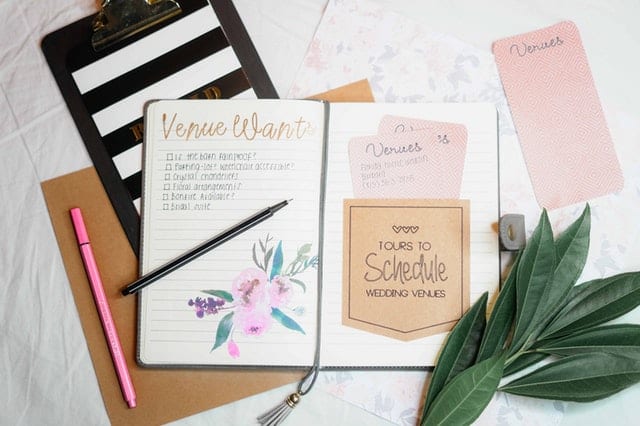 Touring wedding venues is a fun way to dream of all the possibilities that lay in front of you. Often couples will look at venues in person soon after the engagement and before they have nailed down other important details. While exciting, looking at beautiful venues before you know how many people you will invite, what your theme is and what elements are most important to incorporate in your day can quickly become stressful. An easier and stress-free way is to take time to consider your biggest venue needs. Grandparents and elderly aunts and uncles may find it difficult to navigate venues with a lot of stairs. If your dream reception is across town from your ceremony space, it may be advisable to make sure the reception venue has parking.
Don't Forget Favors and Gifts
The venue has been rented, the dress purchased, catering and cake are taken care of and the only thing left to do is await the big day, right? Not exactly. There are so many small details that add sparkle to the big day and make it memorable. One of those details are wedding favors and gifts. For the guests, favors do not need to break the bank simple and elegant is often best. Wedding coasters are an excellent favor and that can personalized with photos, wedding date and even favorite quotes of the couple. Gifts for the wedding party also shouldn't be forgotten;
If you're stumped on what to get the flower girl or the mother of the groom Pinterest has hundreds of quick and clever gift ideas.