Some things never go out of style once they become a part of our culture. One style that has inspired fashionistas significantly is the Western cowboy culture.
Cowboy couture has been front and center lately, and it's one of those classic styles that, even when not in the spotlight, will never get you kicked out of a swanky party. Here are four fashion trends, including Western style, that you can feel good about adding to your wardrobe because they have staying power.
Fringe
Fringe is one of this year's fashion trends that's always on the scene, whether in small details on accessories or flirting with skirt hems and on the edging of jackets. This detail has also made an appearance on the elegant "luxury fringe" designed by Gucci's Christopher Kane and Givenchy. Go full-on with your fringe or opt for a subtle hint of it in accessories such as earrings and handbags.
Plaid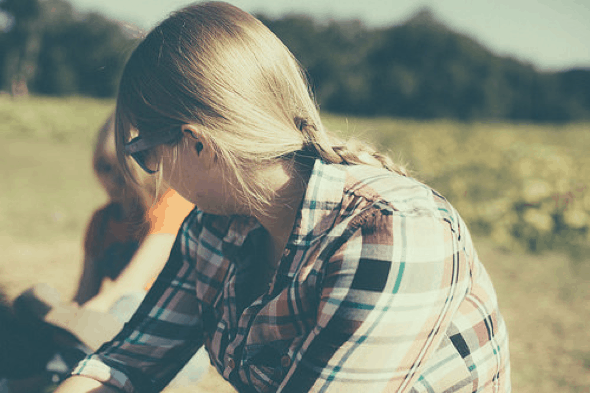 It might make you think of Scottish kilts or British school girls, but plaid has been a staple for centuries. Fashion blogger Lauren Alexis Fisher, with Harper's Bazaar online magazine, says plaid is everywhere this year. Plus, it's a dynamic fabric to pair with almost any other trend, including denim, leather, and ruffles. Look for plaid skirts, blazers, and button-downs.
Denim
The pioneering men of the American West first created denim. It was born out of necessity for sturdy pants made for comfort and durability. In other words, it was made for work. In the late 1800s, tailor Jacob Davis and store owner Levi Strauss came up with these work pants for customers needing clothes that could withstand construction and the rugged work of gold-mining.
Brittany Nims writing for the Huffington Post listed 100 percent cotton "no-stretch" jeans as one of 2018's trends that is a classic every wardrobe must have to be complete.
Western Boots
Put on a pair of cowboy boots and see if they don't make you feel cocky, tall, and cooler than Elvis Presley. Designers are taking the traditional cowboy boot and creating varieties of boots in funkadelic colors and crocodile skins that will get the attention of any king of cool. But, for down-home girls, the standard cowboy boot, ankle-high, or knee-high will always be in style. They go with absolutely everything: office clothes, frilly dresses, and work-duty attire.
It's a little-known fact that the stacked heel of the Western cowboy boot supports proper posture and relieves lower-back pressure when you're on your feet for long periods. But, that isn't why you should make sure you have a pair. It's because everyone from designers at Gucci and Calvin Klein to the fashion bloggers who write about them points toward one thing: The Western cowboy-inspired trends of this year are trends that have been classics all along.
Be it your favorite pair of jeans, your plaid button-down, or those classic cowboy boots with fringe, hang on to these evergreen fashion trends that are here to stay.