Foodies across the world love to visit new locations and discover new flavours. You may think that a gluten-free diet restricts you in terms of where you can travel to. Never fear, however, as there are plenty of beautiful places for you to explore, with delicious, gluten-free food to boot. If you are looking for an unforgettable holiday destination, and want a food experience like no other, have a read through the suggestions below.
Croatia
Croatia is known for its fish and its rice, so be sure to try their Black risotto, made from cuttlefish and quid, offering an intense seafood flavour. Due to the squid ink, this delicacy will turn your mouth and teeth black, but this will all be worth it for the taste! Expect another seafood sensation with their Brodetto, or brudet, a fish stew with a tomato base and plenty of vinegar. Due to the local food being seafood, meat, and stew heavy, those who suffer from gluten intolerance will find no issues in exploring the best tastes of this beautiful country, with its stunning beaches and coastline adding to the experience. So, should you want the best seafood flavours and a relaxing getaway to boot, be sure to check out holidays in Croatia for your next trip.
Italy
It may surprise you to see Italy appear on the list. However, this pizza and pasta paradise actually caters for gluten-free guests to such an extent that you shouldn't discount it. Due to the gluten-rich diet for many people in Italy, just as the country caters for a diet that contains plenty of gluten, so does it provide for those who must be gluten-free. Purely due to the fact that there are so many foods such as pasta, pizza and bread with a high gluten content, similarly the country has had to provide for those who are intolerant. This is music to the ears of those wanting to explore this beautiful destination, but not be limited by their diet. Just look out for 'Senza Glutine' in restaurant menus.
Thailand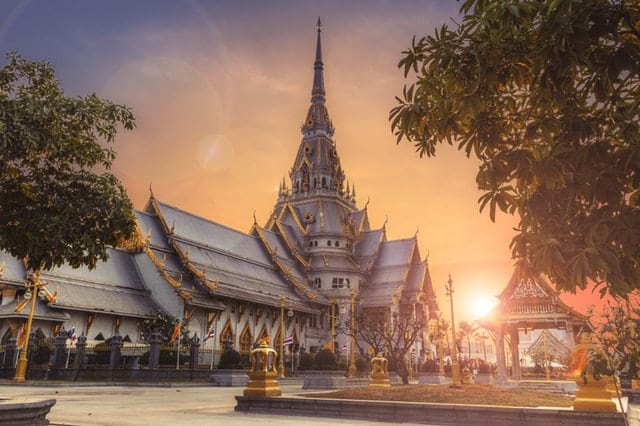 Thailand is a very popular destination for those wanting to explore Asia. Although soy sauce contains gluten, there are many dishes that are naturally gluten-free, so you won't be left out. Green curry and massaman curry do not contain gluten, and the rice dishes and pad thai are a great choice. Delicious meat dishes such as satay skewers can be enjoyed as can the steamed vegetables. Some of the top restaurants also provide dietary menus for those with intolerances. If you are considering a trip to Thailand, the best time to travel is usually in the cool and dry season, which spans from November to early April. Monsoon season is between May to November.
Costa Rica
Costa Rica is an excellent spot for those wanting an exotic getaway who don't want to be limited with food options. This is because you will already be working with a mainly gluten-free diet, as dishes usually consist of rice, beans, fruit and vegetables, and plantains. A traditional dish such as Casado includes rice, beans, salad, fried plantain and a meat of your choice. It will also usually include fresh fruit juice. Black bean soup is a local delicacy, and gluten-free options will be available. It usually consists of black beans, onion, bell peppers, tomato, egg, and spices.  
Being gluten-free does not mean your holiday options are restricted! With a little research, you will soon discover the world is your oyster, letting you find out new flavours and new destinations with no limitations. So what are you waiting for?