It is September 2019. Just like that, we are in the last quarter of the year, and the year has certainly flown by. Hopefully, you are meeting your goals and getting to your correct destinations in life. As a reward, you should take a trip and go travel to someplace special. 
Pack your bags and get your ESTA visa, you are going on a trip to the United States!
There is so much to see and do within the United States that many people want to visit and indulge in the many different sceneries that are present there. 
The United States offers a great many sights and places to visit. Famous landmarks include the immense and wondrous Grand Canyon National Park, the Statue of Liberty with its invitation to all, the Hollywood scene in Los Angeles, and the speculative scene in Las Vegas. It is a vast country with many different things to offer for entertainment and travel. 
Visit for the beaches, the culture, and for the potential wide array of business opportunities that might greet you when you reach there. With all of the excitement of planning your trip to the United States, it is essential to keep in mind to get your Esta now! The reason being is stress is a major buzzkill. The stress that occurs when you are thinking about one obstacle preventing you from easing up. Let's be honest, until you have your ESTA ready to go all of the planning is going to hinge on the approval or not. It is one thing if it's just you, but add your family and others to the mix and it's not as easy.
Embark upon this incredible journey ahead with full preparation and confidence.
Let's dive a little deeper into the many attractions for business and pleasure.
Traveling to the United States for Pleasure
There's a variety of activities one can turn to when optimizing for pleasure within the United States. Let's break it down a bit further for once you have obtained the ESTA visa.
For Nature Lovers
Grand Canyon
The Grand Canyon is one particular place that offers a chance to be one with nature and bask in the wonders of time and its interactions with the ecosystem of nature. The first thing you would want to know is that a few portions of the park are open year-round. One can navigate to their site, access a pass, and visit. From biking to rafting, you'll find yourself to be quite busy with these many different activities the landscape has to offer.
The Yellowstone National Park
The Yellowstone National Park offers natural features such as geysers and caves for your full exploration needs. It's also one of the most popular and for such a large area it can be shocking how many people go during the summer. It's still worth it but beating the crowds is best done during other seasons.
Honolulu
The Hawaiian islands offer places to surf, hike and dormant volcanoes to see. You will be astounded by the Diamond Head State Monument and Hanauma Bay Nature Preserve. Don't forget to check out the Lyon Arboretum while you're there.
Traveling to the United States For Business
As many are aware, the United States is a land of opportunity. With the right skills, knowledge, and determination, one can genuinely find beautiful options to seize and secure.
Let's take a look at some of the places you'd want to visit depending on your specific leaning since the ESTA visa grants you travel privileges across all states.
New York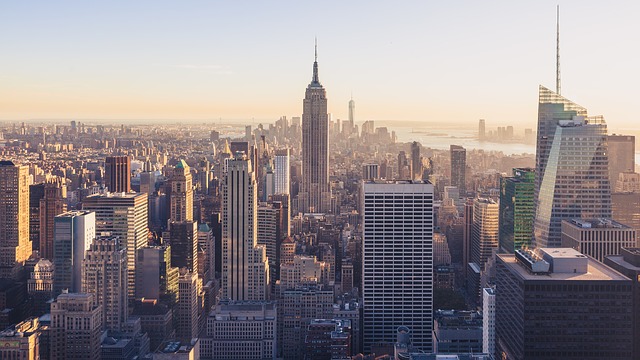 You'll want to travel to New York to tap into the broad cultures and knowledge of the many varied people located there. Specifically, you will want to be in New York for its financial prowess. From fintech enthusiasts to the wild and increasingly regulated world of cryptocurrency, you'll connect and learn from many different finance professionals.
San Francisco 
Find technology fascinating? Want to be the next soylent drinking, 3-day fasting, four days meditating, Silicon Valley mogul? Then, San Francisco is the place to be, with more than 100 of the leading technology companies, and with the next batch of fast-growing startups, it is one place that offers significant potential.
Whatever the case may be, visiting the United States is a great idea and there's much to do, make sure to prepare accordingly by getting your ESTA visa today.