Whether you are a frequent traveler or someone who takes vacations every now and then, you certainly are aware of Costa Rica's growing reputation as a global destination.
After all, the lists of places to visit in Costa Rica can be found all over the internet. And most of the time, they are more helpful than you may give them credit for.
As a location with many top-notch sights, the Central American country is definitely on the rise in terms of being one of the most interesting places to go visit.
Here are 5 reasons why this epitome of biodiversity should be on your list of must visit places.
1. Enjoy the Magnificent Wildlife in All Its Glory
As noted by the Costa Rican Embassy, the country only accounts for 0.03 percent of the Earth's surface, but still manages to hold around 6 percent of the Earth's total biodiversity.
From the many plants that adorn its rainforests to the wildlife that is found all around, Costa Rica has a variety of opportunities to showcase that biodiversity in different forms.
And if you have already had the opportunity to enjoy the conventional wildlife in terms of watching ocelots, crocodiles and capuchins, then you can also delve into birdwatching and open doors to an all new experience for yourself.
2. Go for the Rainforests, Stay for the Volcanoes
The country is not only known for its biodiversity through its rainforests, but also through its many natural volcanic formations.
From the formidable Arenal Volcano to the picturesque Poás Volcano, Costa Rica has some of the most rare, picturesque and thrilling sights to offer to anyone who visits the land.
If you are one to enjoy natural sights as much as you do manmade ones, then you likely will not be disappointed by the aesthetics of these spots.
3. Learn the Entrepreneurial Lessons the Place Has to Teach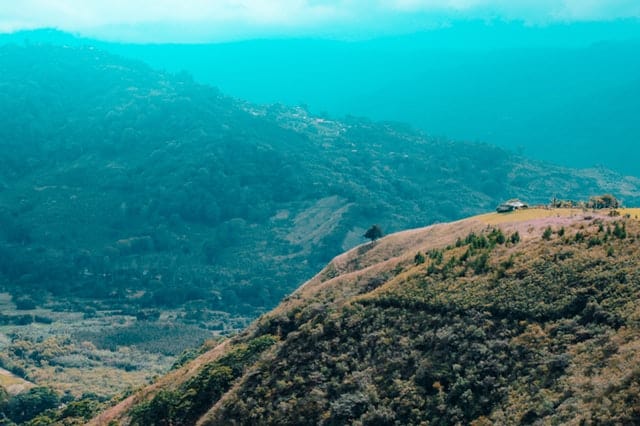 Costa Rica isn't just a great tourist spot for recreational vacations, it can provide a variety of other experiences as well. Costa Rica has also served as a notable place of tranquility and observation for many individuals from the west and the east.
The place could provide you with a calm and relaxing environment to channel your inner wisdom, but it doesn't stop there. It also offers ample food for thought through the many entrepreneurial opportunities that it holds for enterprising individuals.
For instance, you could learn from the customer service, the use of resources, and the drive for excellence that many local entrepreneurs demonstrate through their work every day – and these are only a few examples of what you can observe.
4. Experience the Local Cuisine and Beverages
From the all-famous coffee to the popular pineapple cocktails, Costa Rican cuisine is full with one of a kind yet offerings which also strike a balance with familiarity.
Apart from the beverages that you can enjoy on a stroll around town, you could have the opportunity to dig into the famous cassado, tamales, rice pudding and gallo pinto.
With unique yet reassuring notes, these dishes will provide your tastebuds with an unforgettable experience during your stay.
5. Explore the Ocean Like Never Before
If the conventional adventures of exploring food, wildlife and worldly observations prove to be too mainstream for you, then maybe it would be time to dive deeper. Literally.
Costa Rica is also known for providing scuba diving opportunities in the crystal clear waters by its shores.
This means that you do not have to be limited by what's offered as a part of on-the-land tourism. Take things to the next level, your adventurous self will thank you.
Costa Rica Has Many Treasures to Offer
Costa Rica as a country and as a tourist destination has many opportunities to offer, you just have to know where to look for them.
Whether you plan to have an itinerary in place or want to schedule things on the go, look around, explore, and ask the locals for recommendations during your vacation.