Flame resistant clothing is designed for hazardous work environments that potentially have a risk of flash fires and molten metal splatter. When worn in a proper way, it provides safety against many life-threatening injuries that might occur at such workplaces. FR apparels are available in different styles, fabrics (treated or inherent), weight, and protection level. Top FR clothing brands include Bulwark, Rasco, Workrite, Ariat, and so on. With so many potential benefits, it is unfortunate that most workers do not wear these essential garments in the right way and that not only leads to non-compliance of safety standards but also makes them vulnerable to many workplace hazards. Here's a list of 5 ways in which FR clothing is worn wrong by employees.
 Wearing a non-FR outer layer With The Garment
The most common mistake that workers make with FR clothing is the use of a non-FR outer fabric that can easily catch fire putting them at a danger of experiencing burns and other fatal injuries. You might be compelled to put on an outer layer with FR clothing inside in extreme weather conditions but this can cause serious damage, so invest on a complete FR outfit with a matching outerwear that is secure and stylish in order to stay safe.
Wearing it with a non-FR Synthetic Under-layer
For your overall garment to be OSHA compliant, it must meet all the FR needs of your workplace. If you will use a Polyester t-shirt or a performance under-layer made from another synthetic material, it will make you vulnerable to burns, as these types of fabrics can easily ignite flame and literally melt on the skin. A flame resistant under-layer protects you from flash fires and prevents melting.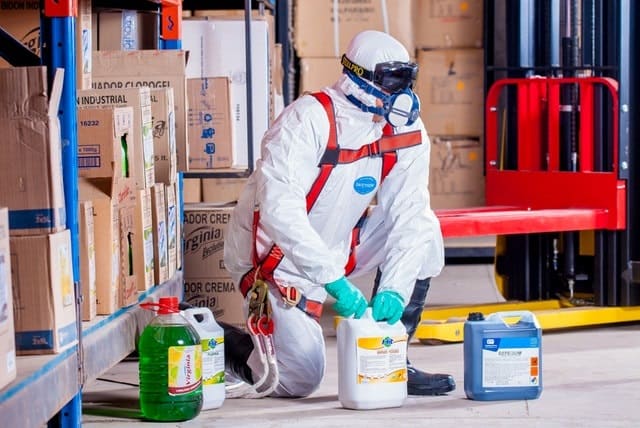 Keeping The Sleeves Rolled Up
Bad weather tempts you at times to work with your sleeves rolled up to ditch the heat but this exposes your arms and hands, if you're not using gloves, to potential dangers. Avoid rolled-up sleeves because the arms can be affected from extensive thermal energy being closest to the event in such an exposure, especially in an arc flash fire. Make certain your arms are fully covered and purchase FR clothing that is designed using lightweight and moisture-wicking material or fabric since these provide added protection and a higher comfort level.
Unbuttoned Shirts Or Overalls
Avoid unzipping your overalls or keeping the shirt buttons undone; it exposes your skin to life-threatening workplace hazards. When working in close proximity to industrial processes, ensure you are properly attired to avoid any mishaps.
Keeping The Shirt Tail Untucked
Heat and flames might get in if you are wearing a shirt with an untucked tail. This can prove harmful leading to severe injuries like burns. Take proper care to tuck in the shirt tail and always buy FR clothing that is complete, lightweight, has high wear-life, and is crafted from a fabric engineered for life-long flame resistance to get the highest safety benefits from your outfit.