Western boots are definitely not a new style, but they are making a comeback. You will find many big-name celebrities sporting their Western boot styles in everyday situations.
Kate Middleton
The world has followed Kate Middleton from the royal wedding to the birth of her most recent baby. Even Kate Middleton enjoys the classic style of western boots when she is not dressed for a formal event. Kate has been sporting cowboy boots since before she was in the public eye, but was most recently spotted in her Western-inspired attire during a tour of Calgary.
Reba McEntire
Reba McEntire is one of the most well-known country singers in the world. Her talent spans across many generations and continents. With both a childhood and a musical career dedicated to the south, Reba is one of the biggest supporters of the Western boot style. In addition to Western boots being one of her best-loved shoe styles, she has also recently designed a few pairs of Justin boots. These authentic, high-quality, Western boots are available in many different styles and designs.
Taylor Swift
It might not be surprising when the former princess of country music steps out into the public wearing her favorite pair of Western-style boots. Taylor Swift has continued to implement them into her ever-changing style even after switching genres. Although Swift is often decked out in formal gowns and sparkly accessories at formal awards ceremonies, she still knows how to wear a pair of Western boots stylishly.
Jon Pardi
Jon Pardi is quickly becoming a recognized name in country music. With many of his latest releases hitting record numbers, you have probably heard him all over the radio. Not only are Western-style boots a daily part of Pardi's attire, but he is so dedicated that he even wrote multiple best-selling hits based on them. A few of his boot-stomping songs include Head Over Boots and Dirt on My Boots.
Katy Perry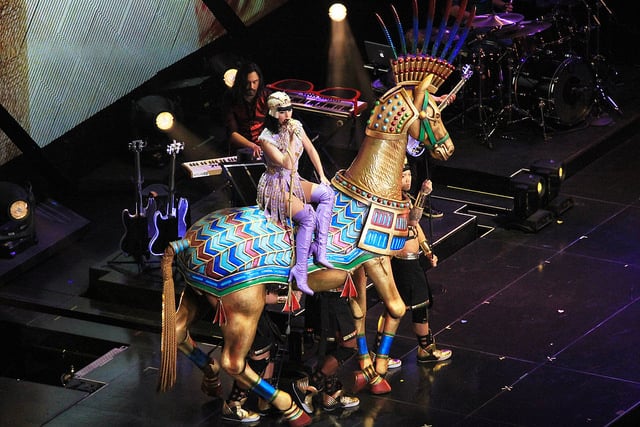 Katy Perry has been known to push the limits of style. She is often spotted wearing brightly colored tops and flashy shoe designs, including her Western boots. In fact, she attended the 51st Academy of Country Music Awards sporting a unique pair of bright pink cow-spotted Western boots. Of course, she has also been spotted in other Western boots, each of them in unique colors and styles.
Milly Bobby Brown
You might not recognize her from her name just yet, but this star is gaining widespread media attention from her leading role in "Stranger Things." Milly Bobby Brown might be one of the younger celebrities supporting the Western-style boot look, but she definitely turned heads in her all-white cowboy boots at the MTV Movie and TV Awards. This young actress's shoe choice has led many to agree that Western boots are coming back in full swing.
Western-style boots have been an important style accessory in the south for many years. The style has spread all over the country, and we can find celebrities from all genres and locations sporting this trending style.