We use our clothing as a tool for self-expression. Whether you follow the ebb and flow of fashion trends or have developed your own unique style; odds are, you have faced the trials and tribulations of shopping for new items to add to your collection.
Many of us may not afford the luxury to splash out on every sensational item we come across, so we have developed a strategy to help the majority of us look absolutely fabulous without breaking the bank. Because, let's be honest, sometimes a gorgeous pair of shoes is not worth living on ramen for a month for.
You should never sacrifice your health to expand your wardrobe as the love for your body should be greater than the lust for material possessions. If you feel that you are not getting all the nutrients you need, or have done the 'ramen diet' too many times, investing in quality supplements is a wise first step. Just as you would flip through the pages of a catalog, check out online resources like Review Critic. They will help guide you on the best brands and health products available on the market so you can make wise purchases. Remember, your confidence shines when you are feeling in good health and that is the best accessory anyone could ask for!
Shirts, Sweaters, & Jackets
T-shirts are one of those staple items that are worn frequently and so are subjected to more washes. This wear (and potentially tear) results in a short shelf life. Don't get tempted by expensive brands with soft fabrics and prints; you can opt for cheaper t-shirts to save an extra bit of cash.
A white, button-down collared shirt is a classic addition to the wardrobe. This may require a little investment into the purchase. Otherwise, splurging isn't necessary.
A quality cashmere sweater is a classic wardrobe item that may come with a higher price tag. However, if you prefer hoodies which are likely to be frequently worn – they don't require a large price tag to serve their purpose.
Winter jackets are your first line of defense against the elements, so do yourself a favor and invest in quality. Classic jackets such as denim and leather may also come with a larger price tag, however, these are likely to last a lifetime. Otherwise, normal jackets and cardigans can pass when bought on a budget.
Owning at least one tailored suit combo and/or blazer is also a classic wardrobe addition and worth the investment. Stick to classic flattering cuts such as bootleg, straight pants, and pencil skirts. Quality fabrics like gabardine are also advised.
Jeans, Pants, & Tights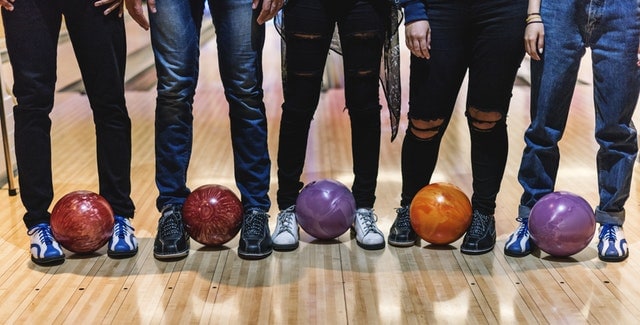 Splurge on a pair of high-quality denim jeans as these will stay with you for life. A trusty pair of black and blue jeans is all you need in your wardrobe. Remember to keep washing to a minimum and consider the freeze method once in a while to maintain the material.
Do yourself a favor and invest in one pair of well-fitting black pants. These, too, are a staple item and should be considered in a straight cut.
Tights are frequently worn and washed, so buying them on a budget is justified. This also applies to gym attire.
Dresses, Skirts, & Accessories
Apart from the versatile little black dress (LBD), a classic red dress, and maybe a gorgeous pencil skirt; dropping cash on these items is not necessary.
Rather spend more on sentimental jewelry such as a simple ring or chain rather than costume jewelry as these often funky designs can pass for cheap.
Shoes & Underwear
Work shoes are worn almost every day and should, therefore, be splurged on a little to ensure optimal comfort and longevity. You can't go wrong with a pair of black and nude pumps.
You will thank yourself for investing in a pair of comfortable sneakers and/or boots. Look for longevity and remember, you don't really need more than 1 pair of each.
Strappy sandals with embellished decor can pass for a cheap price. However, a solid pair of flip flops is likely to last a lifetime so investing here would be worth it. Remember, a different pair of shoes can completely change the look of an outfit.
Bras deserve to be invested in as you only need a few well-fitting bras in a range of neutral tones. You can get away with wearing more affordable underwear, as long as you focus on breathable cotton and at least one pair of seamless.
Finally, a Word to the Wise
There are many ways to stretch your cash and make your budget go further. Don't waste your money on trends; these items are often fleeting and can be a major waste of hard earned cash. Rather focus on classic and timeless pieces that are versatile, quality, and well fitting. If you are looking to buy branded items, instead of buying designer items – opt for value-added mid-tier brands where quality and affordability meet. Examples of these brands include Nine West, Levi's, and Gap. Whatsmore, consider adjusting the clothes you already have to prevent unnecessary purchases. Try your hand at thrifting and explore the wonderful world of DIY as you change up old items you are bored of.