If you need a quick cash advance to hold you until you get your next paycheck, then you might be in need of a payday loan. Unexpected financial emergencies happen all the time and they cannot wait until payday – you need a solution now. Luckily, there are many companies in Houston that can provide you with payday loans Houston to meet your short-term financial needs.
However, payday loans usually attract large interest rates and charges, which can make them quite expensive. On top of that, Houston has its own regulations for borrowing and lending payday loans on top of the ones stipulated by the state. That is why you need to know what you're getting into before you apply.
Who Is Eligible to Get Payday Loans Houston?
Due to the high interest rates and fees, it's recommended that a payday loan should be a last resort. With payday loans, it is easy to get yourself trapped in a world of debt if you're not careful. Once you have exhausted all other alternatives and you're sure you absolutely need a payday loan, you must meet the following minimum requirements:
You must be 18 years old and over
You must be a citizen or legal resident of the United States of America
You must have a valid ID
You must have a steady source of income
In addition to the above, lenders in Houston might also ask for additional personal and financial information (usually, a bank account). If they are diligent, they might also check your credit score. Luckily, many lenders will still give you a payday loan if you have bad credit, but they might charge you more interest to make it worth their while.
Are Payday Loans Houston Legal?
Getting a payday loan is legal in the state of Texas – same as any state in America. But since many lenders have been known to benefit from the desperation of borrowers by charging exorbitant interest rates and fees (sending people down the rabbit hole of debt) legislation is trying hard to regulate them. Sadly, many of them manage to get around regulation by registering as a Credit Services Organization.
Since the Texan government has this major loophole that allows these crafty lenders to slip through the cracks, the city of Houston has taken matters into its own hands. As of July 2014, local ordinances require organizations offering payday loans to ensure the borrower has the ability to repay the loan. Particularly the borrower must demonstrate that their monthly income is enough to cover the loan.
Interestingly enough, a whopping 40% of licenses required to provide payday loans disappeared by August 2016. This is because the ordinances made it harder for lenders to make much of a profit, even with the loophole.
How Much Can I Borrow?
Usually, the minimum and maximum amount of money that you can borrow are at the discretion of the lender. People usually borrow somewhere between $50 and $500 – remember, payday loans are meant to cover short-term financial woes as opposed to long-term goals. However, the city of Houston has a strict limit on how much money you can borrow in regards to payday loans, which is 20% of your gross monthly income.
What is the APR for Payday Loans Houston?
While you might find companies that offer reasonable interest rates and fees in Houston, a majority of them have high AP Rs. You can expect to get an AP R that ranges from 300% to 500% on average. However, some lenders can charge AP Rs as high as 700%. This is why many people usually end up further in debt, as they have to keep on extending the loan when they are unable to repay it.
Will Getting a Payday Loan Affect My Credit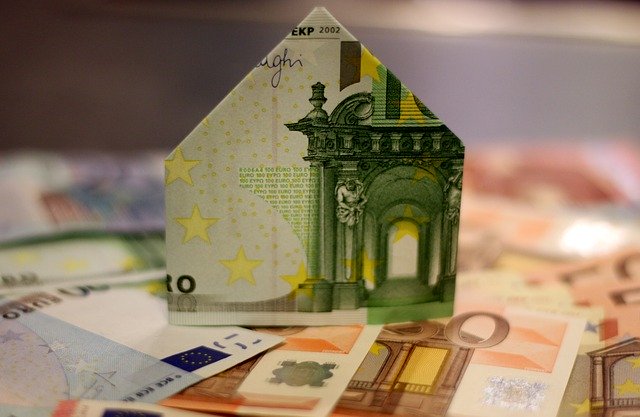 Getting a payday loan (just like any other loan) will, in fact, affect your credit score if the lender reports to credit bureaus. Pay it back in time and it will count positively towards your score. Failure to pay will tank your credit score.
Conclusion
Payday loans are extremely useful when you can't afford to wait for your next paycheck. These short-term loans help people get out of small financial binds quickly and without much of a hassle. But the risk is high due to the high AP Rs that most lenders charge, even in Houston. If you must get a payday loan, make sure you find a lender with reasonable rates and fees that you can afford to pay back in time.
Reference List:
• Barry, E (2019. August 5). Compare short-term loans in Houston. Retrieved from https://www.finder.com/cash-advance-houston
• How to Take a Payday Loan in Houston: a Guide to Short-Term Lending. Retrieved from https://paydayloanshouston.mel
• Payday Loans in Houston: Subprime Report. Retrieved from https://www.opploans.com/rates-terms/texas/houston/