We are writing this to the single male, because frankly the single female doesn't really need that much help. But you, single male, whatever your age, we are looking straight at you. Look around your bedroom. Honestly, it needs an upgrade or two, does it not?
Start With The Mattress:
Check Theramedic Mattress at Urban Ladder for what many consider to be the perfect combination of softness and support. At any rate, don't deny yourself the best fruits of technology in order to get the best sleep possible. Whatever you choose to buy, buy reputable. And sorry, but futons are for 18 year olds, and even for them they should be considered a temporary solution at best. They don't last. They get uncomfortable. They get dirty. Go with a real long-term solution, and you'll probably even save money in the long run.
Then, The Pillow:
If you're hot headed, get a cooling pillow. If you need support, consider memory foam. If you are a side sleeper, get a pillow designed from you, and stop using that stock garbage that you bought for $2 three years ago. A good pillow is worth many times what you spend on it, especially one personalized for you. Get something good and generic for potential female company as well.
While we're at it, get at least 2 pairs of good quality fitted sheets. They can be as little as $15-20 each these days. We recommend high thread count cotton, although if you're more cold-blooded satin is an excellent option if you can spring for it.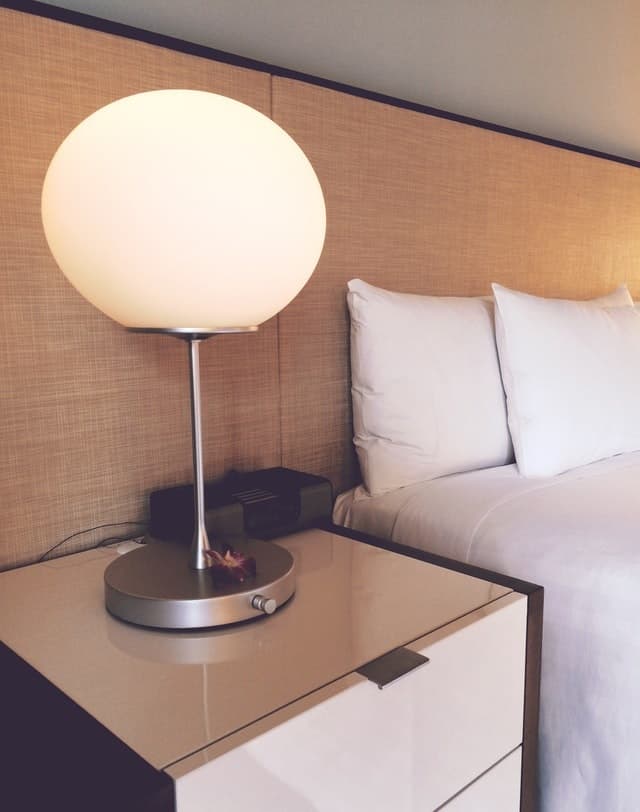 Organizational Items:
Keeping your closet organized will help make the place look better and, even more importantly, save you time. It's not hard to do or expensive, it's just something that some stubborn streak inside a lot of us males of the species tend to neglect for whatever reason. You will invariably find that your closet is actually more adequate for your needs than you ever thought possible. And for literally a few dollars, you can buy organizers and cubes and such to get things 100% on point, and never have to wonder where anything is again.
The Ambiance:
Get things like dimmers for your lights, candles, and incense to make it smell nice. Bedrooms don't smell nice unless you put some effort into it. And being able to set and alter the mood is not only a bonus when you have female company over, it's also nice for you when you are working. We get picky about the temperature being exactly this and not that, but for some reason we don't care about things like the lighting. This needs to chage.
These four little pieces of advice can make a huge difference in even the most neanderthal of bedrooms.