Let's face it: solo sports like golf and tennis are expensive.
Golfers face a host of one-off and recurring expenses, from greens fees and club dues to clothing and equipment.
Tennis players need to spring for clothing and expenses too, plus club dues (if they don't have access to public courts) and other incidentals.
Training accounts for a healthy share of both sports' startup costs. So does travel, once players get good enough to compete at the state, national, or international level.
In short: solo sporting success doesn't come cheap. If you aspire to compete at the highest levels of these sports, you'll need to find a way to pay your way in the early going without bankrupting your family.
For many newly minted golf and tennis professionals, finding a sponsor is the surest way to keep a career going until you begin winning (or placing in) tournaments.
But finding a sponsor isn't quite as easy as hanging out a shingle. Here's how to go about it.
Figure Out What Sets You Apart
Cultivating sponsor relationships is an exercise in personal branding. It's up to you to determine what sets you apart from other athletes — beyond raw stats, which tell only part of your story — and decide how best to relate these value propositions to potential sponsors.
Draw Up a Detailed, Compelling Presentation
Once you've decided how to relate said value propositions to individuals and entities interested in investing in your future, you must put together a concise yet detailed — and exceedingly compelling — presentation that lays bare what you have to offer.
Sports entrepreneur Ryan Nivakoff, who's advised solo athletes on personal branding and sponsorship matters, encourages athletes not to get too far into the weeds. Prospective sponsors want to know your bottom-line value — not what you had for breakfast last week. (Unless they're a cereal company.)
Become a Social Media Influencer
For better or worse, your social media following is an important measure of your market value as an athlete. The larger your Twitter and Instagram cohort, the more eyeballs your sponsors will reach with whatever messaging you deliver on their behalf. That directly affects what they're willing to invest in your career.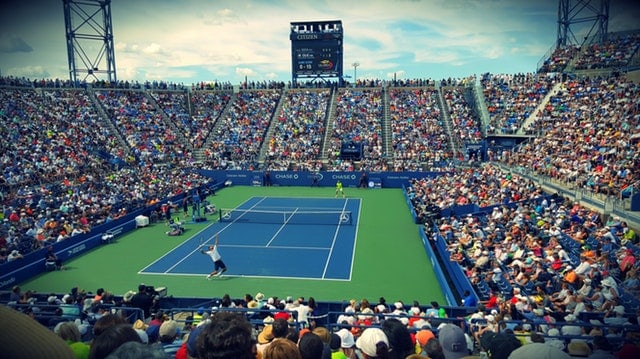 Seek Out Prospective Partners Whose Values Align With Your Own
You'll feel better about your sponsor relationships — and yourself — when you seek out prospective sponsors whose stated corporate values align with your own. Be sure to incorporate your statement of values into your sponsor pitch; collectively, they may well be your greatest differentiator.
Make the Right Ask
Before you make any "asks" of prospective sponsors, figure out exactly what you need — and make sure your proposal is realistic. Don't beat around the bush, either: if you need your tournament travel expenses covered for an entire season, there's no point in starting at three months and trying to negotiate up from there.
Who's in Your Corner?
Aside from your family and coach, no one has a bigger stake in your success than your sponsor. It's up to you to meet their expectations — or recognize when you're no longer serving their best interest. Just as you're quick to make a change in your coaching or training staff when things go south, you need to have a trustworthy sponsor in your corner.