The UK's status as a DIY-obsessed nation is nothing new. Nevertheless, the country's collective interest in minor and major renovations peaked during the COVID-19 crisis. 
Now more than ever, we are all looking to make the best possible use of the space we have at home. 
For some, this means seeking financial support in the form of secured loans (or even specialist bridging loans) to cover the costs of major renovations. For others, it is more about the simple, cost-effective DIY home improvements they can handle themselves.
A popular example within the latter category is the installation of Edwardian and Georgian coving (aka cornices), which have undergone something of a renaissance as of late. Available in a limitless range of shapes, sizes, colours, designs and finishes, coving has come a long way since its historic origins. 
As for what makes this particular interior improvement project so popular, each of the five benefits below makes coving an appealing option:
A Great Way to Finish off a Room
First up, the installation of coving can be great for giving a room that 'fully finished' look and feel. It is a simple yet effective decorative touch that brings the whole room together, brining a sense of seamlessness and cohesion to the space. If there is something missing from the detail of a room and you cannot quite put your finger on what, coving could be the solution.
Modern and Traditional Options Available
Contrary to popular belief, coving isn't exclusively about recreating the interior décor themes and trends of generations gone by. It can also be fantastic for creating a contemporary aesthetic, finished in almost any colour, style and configuration imaginable. From period homes to contemporary interiors of all shapes and sizes, there is no shortage of options to choose from.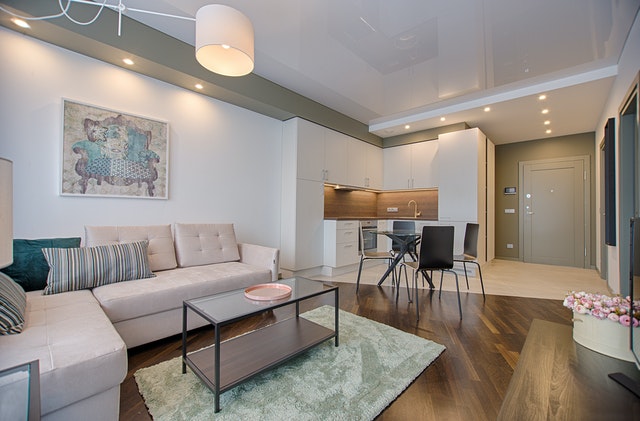 Quick and Easy to Install
Professional installation is always available, but decorative coving can also be surprisingly simple to fit manually. This counts double if the coving you order is already cut to the required shape and size for the space you will be installing it.  Very few specialist tools are needed, and lightweight coving can be set in place in a matter of minutes. 
A Cost-Effective Long-Term Enhancement 
Quality coving that is installed properly has an indefinite lifespan. With an occasional wipe down and (in some instances) a fresh coat of paint from time to time, coving can comfortably outlive the occupants of the property itself!  Precisely why many of the world's most prestigious residences still feature coving that was originally installed more than a century ago. 
Add Value to Your Property
Lastly, the installation of decorative coving can be an easy and affordable way to increase the market value of your property. Depending on the type of space you are sprucing up and the coving you choose, it can make a major difference to the visual impact and appeal of almost any room. It is often the smallest touches that make the biggest different where curb appeal is concerned – worth considering if planning to put your home on the market.