If your business or career takes you to meetings and you work all over the world, then you're probably a frequent flyer. If you find yourself at an airport several times per year or even every month for work, you might be wondering if there is anything that you can do to make flying a more comfortable and convenient experience for you, and potentially even cut the cost – particularly if you're funding your own journeys.
It may come as a surprise, but often, opting for private jet charter is the best thing that frequent flyers can do with their travel plans. You might think of celebrities when you imagine who uses a private jet service, however, the truth is that private aircraft are regularly chartered by everyday businesspeople who want to get from A to B quickly and in style. Here are just some of the main reasons why it's worth considering your travel plans to private if you have to fly a lot for work.
#1. Membership Options for Frequent Flyers:
Instead of having to pay for every individual journey that you make, a Jet Card membership programme allows you to fly when, where, and however you like. Forget trawling airline booking sites or travel comparison flights to get the best times – instead, you'll have access to a worldwide network of aircraft that you can charter within a matter of hours to get in the air as quickly as possible. If you travel regularly for business or have employees who you send away for work often, a private jet card is the perfect option when it comes to convenience and style. And, it could even save you money.
#2. Customised Flying Experience:
Those who fly often for business purposes tend to prefer to make the most of the time that they have on the plane to get some work done and be productive. But, even on a first-class flight, limited resources and sharing a relatively cramped space with other people can make it difficult for you to focus on work. Instead, the jet card programme allows you to customise every aspect of your in-flight experience, from the size and capacity of the aircraft to the amenities that you need to be able to get your work done. No more balancing your laptop on your lap – on a private jet, you'll have a desk, handy charging sockets, and everything else that you need for a productive journey.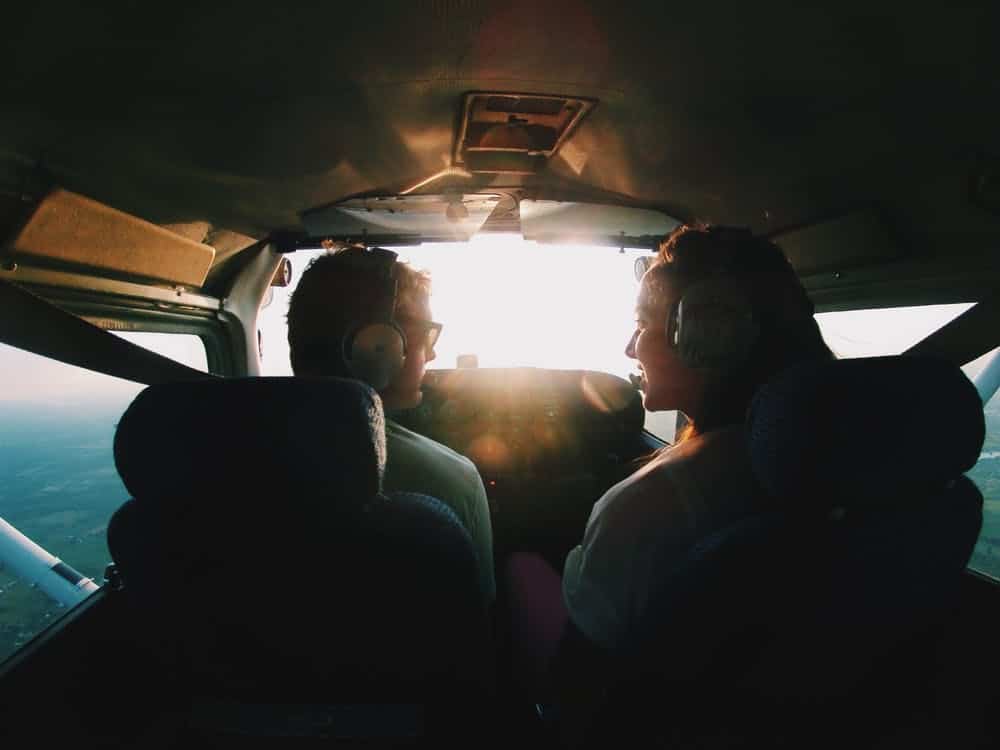 #3. Make an Impression:
If you're trying to grow your business by travelling to do deals with suppliers and clients overseas, then you will, of course, want to make the best possible impression on them. Flying with a private jet is a great way to make a positive statement about your company and the type of success that it enjoys. In addition, you'll be able to invite others on board your private jet for in-air business meetings and discussions, which can be a sure-fire way to wow any new clients with your brand.
#4. Enjoy Extra Privacy:
In addition to being a nicer and more comfortable place to work, a private aircraft is just that – private! Unlike flying with a commercial airline where you're forced to spend time with people who you don't know on the same journey, chartering your own aircraft with your private jet card membership gives you full control over who's on the flight with you, if anybody. This means that you can hold confidential meetings if necessary, or work on tasks that you need total peace, quiet and privacy for. If your business is about to release a new product that's not to be talked about to the public yet, you can work on it as much as you like with no worries when flying on a private jet.
#5. Take Control of Your Schedule:
There's nothing worse than having to plan your full day around an airline schedule, particularly if you have things to do and places to be. Instead of having to wait around for the next available flight when booking, all you need to do is call up with your jet card membership and arrange a flight for the best time that suits you. In addition, there's no need to get to the nearest big airport when flying. If you live close to a small private airfield, your plane can pick you up from there instead, which could cut your entire journey time down significantly.
#6. Get There Faster:
Getting to the destination quickly is an important requirement for many people who fly frequently for business purposes. But, when you're stuck abiding by the schedule of your chosen airline, speed isn't always a benefit. On the other hand, chartering a private jet through a private jet card programme means that getting to your destination as soon as possible is the first priority. When you have a private jet card membership, you can often charter an aircraft that will be ready to take off within a matter of hours. So, there's no need to turn down last-minute business meetings overseas anymore!
#7. Skip the Queues:
If you're in a rush to get to your business destination, waiting in line through security checkpoints and at the gate is essential when flying with a commercial airline, but also very frustrating. Instead, chartering a private jet through your private jet card membership means that queuing will quickly become a thing of the past. After all, there's no need to form an orderly queue at the gate if you're the only person travelling on the aircraft! If you'd rather use the time that you spend standing in line at the airport to be productive, flying privately is the way forward for you.
#8. Extra Safety:
There's no denying that commercial airlines are still an extremely safe method of travelling, however, air travel alone is one of the safest methods of transportation and when you fly privately, you can lower the risk even further. This is because when you charter a private plane, you're not only given the freedom to choose the type of aircraft that you'll be using, but also the pilot and flight crew who'll be taking you to your destination and looking after you along the way. This added element of choice means that you'll have complete peace of mind regarding the qualifications and experience of the person in charge of getting you safely from A to B.
#9. Fly Long-Haul in Comfort:
If you are planning a long-haul business trip, opting for private jet charter will allow you to enjoy complete comfort and luxury. In addition to being able to fly directly to most places around the world, private jets are fitted out with all the home-from-home comforts that you need – some even include a luxury bathroom and master bedroom. Whatever aircraft you choose, you'll also have access to reliable Wi-Fi, phones, a vast in-flight entertainment system and plenty of charging ports for your electronic devices. And, you can control the temperature and light of the cabin environment, however you like.
If you fly frequently for business, regular flights can quickly become a chore. Upgrading to private jet charter can take the stress out of your business travel and allow you to get things done.