Confetti cannons are a must-have to make any event magical and memorable. Confetti cannons come in all shapes and sizes, from pocket-sized to carbon dioxide-operated cannons for a big bang effect. If you're looking to step up your party planning game, look no further: here are some ways to kick up the fun at your next party with the help of confetti cannons.
Gender reveal party
One of the most widely purchased handheld confetti cannons is used for gender reveal parties and baby showers. Both pink and blue gender-reveal confetti poppers are extremely popular items for the celebration of a newborn at a gender reveal party or at a baby shower.
Since baby showers can be considered dull or boring, confetti poppers are a great way to add excitement and boost morale among guests. Gender reveal party poppers add special ambiance to baby showers and gender announcements, and using a gender reveal confetti popper will fill your guests with awe. And these confetti cannons often come generically marked, so guests can't tell whether they're pink or blue until the big reveal.
Wedding after-party
Incorporating confetti cannons into your wedding celebration creates colorful, picture-perfect moments. Confetti cannons are sold in a multitude of colors, so you can choose an option that matches the color scheme of your wedding.
There will be a ton of memorable moments during your wedding after-party, especially since you'll have your closest friends and family at your side. Your after-party is a completely separate event from your wedding, so you'll want some signature decorations to distinguish it from your wedding. Confetti cannons help take your after-party to the next level by creating a big bang effect that leaves your guests feeling excited for the rest of the night.
Birthday party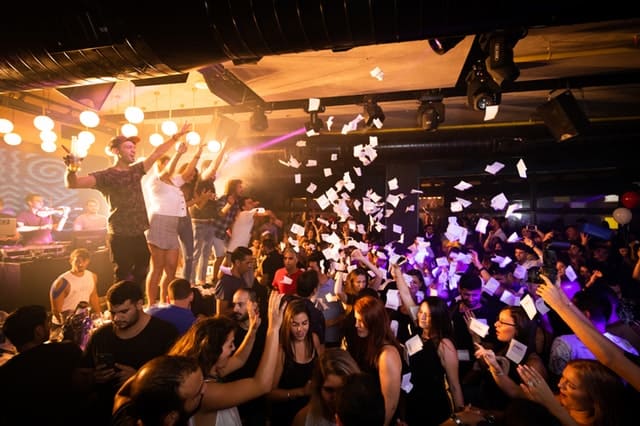 No birthday party is complete without confetti and streamers. Giant confetti cannons launch a spray of colorful paper streamers and confetti up to 32 feet, which can transform your event into a high-energy party zone. Confetti cannons are ideal for birthday parties thrown in an outside setting. For the ultimate kid's birthday party, don't forget balloons, birthday hats, a photo booth, and a piñata, all paired with a confetti cannon, of course.
On the other hand, if you choose to throw your little one's birthday party inside, consider enlisting the services of control4 dealers. The Control4 platform is the operating system of your smart home and can help manage playlists and lighting throughout the party to create a unique and customizable experience for your guests.
New Year's Eve party 
Confetti cannons are ideal for throwing a budget-friendly New Year's Eve party at home. Every New Year's Eve party requires a plan for when the clocks strikes midnight, and confetti cannons are perfect for commemorating the special moment. Prior to the party, pick up some New Year's Eve themed confetti cannons (like mini champagne party poppers), which release silver and gold confetti.
In addition, make sure to incorporate snacks, drinks, and fun party games into your New Year's Eve itinerary. Silver and gold noisemakers, balloons, and garland are also great ways to make your party more festive. To make your party especially memorable, set up a timed camera to take pictures at midnight as everyone sets off their confetti cannons.
Whether you're throwing a gender reveal party, celebrating your wedding, or hosting an intimate event for friends and family, confetti poppers are a great way to instill excitement among your guests and make memories.