With the coronavirus (COVID-19) outbreak obstructing graduation events, students who were looking forward to this milestone academic year are left without a celebration. The necessary requirement for social distancing measures makes this experience even more bleak, since these young academics have nowhere to turn to except for their own room.
If you are looking to help your teenage or young adult family members through this unprecedented situation, a virtual graduation party is exactly what you need.
With proper planning, it doesn't have to seem like a half-hearted video call either. By turning to providers such as Basic Invite, you can spruce up this digital celebration with graduation cards and custom thank you cards options.
Design Completely Customized Graduation Invites With Basic Invite
Since the past few years, Basic Invite has established its reputation as a high-end yet affordable stationery provider. Instead of sticking to walk-in sessions, the family-owned business offers its stationery design and printing services through its easy to use website. This makes it easy for you to order items such as graduation invitations right from your home, no matter where you are in the U.S.
With virtually unlimited design and color combinations, Basic Invite allows you to personalize your cards right down to its final detail. You don't need to have a graphic design degree to pull off this feat either. Through the firm's intuitive interface, all you need to do is point and click. It's as simple as it seems.
Basic Invite also offers a wide variety of premade design templates, so you could easily get through the process of getting your graduation cards, invites, and envelopes in a few minutes.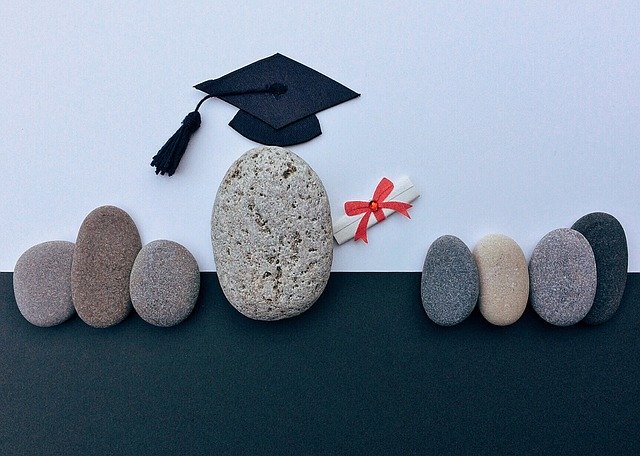 Basic Invite Also Does All the Mailing for You
Whether you want to create your own cards from scratch or use a pre-designed template, you can brand your cards with printed addresses through Basic Invite's address collection and printing services. That's not all. The firm can also ensure to post them to their provided addresses right from its location.
This means that you don't have to go to the post office yourself to mail the cards. Since Basic Invite uses United States Postal Service (USPS) priority mail, it ensures timely delivery of all items such as a single custom thank you card to teachers or a mass batch of graduation invitations to everyone on your guest list.
Basic Invite is based out of Utah, which allows it to perform these tasks while following the related safety practices for its team.
Elevating Your Virtual Party Has Never Been Easier
Between the personal touch of formal invites and virtual graduation speeches, you can make your loved one's graduation a special event through this difficult time.
Since a virtual graduation party only takes a few minutes to put together but leaves your family with a lifetime of memories, you have all the reasons to throw a digital bash of your own.
To facilitate its customers through the COVID-19 pandemic, Basic Invite is offering a 15% discount on all orders. Whether you want to order a single sample or need to print a bunch of cards at once, you can easily benefit from this promotion. If you have been sitting on the idea for this virtual graduation celebration, there's no better time than now to act upon it and see that precious smile on the face of your proud graduate.