Interior designers seek inspiration in all kinds of places. They find it in nature and in history, but often the inspiration comes from the work of their contemporaries. Luxury hotels try to create a memorable experience for their guests, and therefore, a lot of thought goes into their interior designs. Therefore, if you and your interior designer are looking for inspiration for your Los Angeles residential remodeling project, hotels are a great place to start. And because there are many unique examples in your own city, you do not have to look far for inspiration.
Santa Monica Proper Hotel
Like many hotels in L.A., the Santa Monica Proper is located alongside the beach. It reflects this in the interior palm trees, the rattan wall hangings, and the furnishings in light earth tones that blend traditional comfort with modern style.
Hotel Bel-Air
Hotel Bel-Air is a short drive away from Beverly Hills and Westwood, but visiting it is like taking a visit to another world. A secluded retreat popular with Hollywood stars of the 1950s, the hotel underwent a major restoration in the 1970s by an architect who wanted it to have a "non-hotel" feel. He succeeded, and today some of the Hotel Bel-Air's famous 12 acres of gardens even extend indoors to the hallways, a biophilic design while the concept of "biophilia" was still in its infancy.
The Peninsula Beverly Hills
Most fashions are cyclical, and interior design trends are no exception. If you have a healthy appreciation for the past, check out the New Traditionalist style of The Peninsula in Beverly Hills. Every room is decorated in a nostalgic, "grandmillennial" style that features a lot of gingham and floral prints.
The West Hollywood Edition
The West Hollywood Edition only opened a few years ago, and its sleek design completely embraces the modern and the minimalist. Nevertheless, it is still warm and inviting because of the abundance of potted plants outside and because of the way the extensive windows have been designed to catch the sunlight.
Sunset Tower Hotel
Art Deco was an important part of Hollywood's Golden Age. The style persists in modern design and architecture in tribute to this influential era that has never been completely lost. The Sunset Tower Hotel has recently undergone a restoration that pays tribute to its past while still feeling relevant and fresh.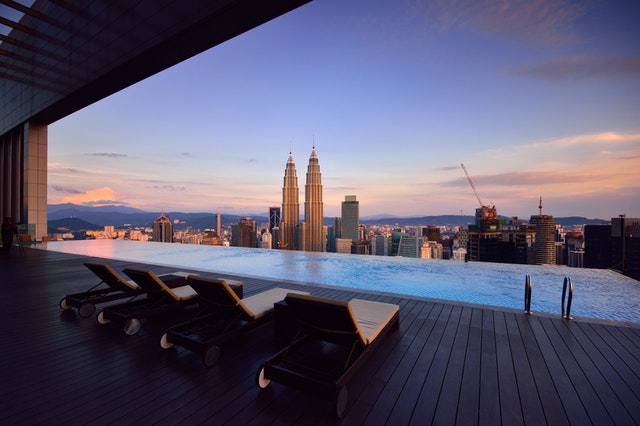 Villa Carlotta
Spanish style is important to the culture of Southern California. With its terraced rooftop, the Villa Carlotta recreates the style from the 1920s to charming effect. This is a residential hotel intended for people who intend to stay at least a month. Due to the long-term accommodations, it may be more effective as inspiration for a home renovation Los Angeles, assuming that the Spanish influence aligns with your tastes.
Soho Warehouse
Soho Warehouse isn't a hotel that just anyone can check into. It is only open to members of Soho House, a club of creative people that was founded in London in 1995, and their guests. Soho Warehouse offers an intriguing blend of California flavor and suave English style.
Finding the right Santa Barbara interior designers is crucial for the success of your home remodeling project. Look for a firm that can first recognize and then realize your vision.