Japan is an interesting travel destination. It is a country composed of different smaller and bigger islands near the eastern borders of Russia and South Korea. 
Japan is a very popular tourist destination that often notices record visits. Millions of travelers from different corners of the Earth are always willing to come to the country and explore these magnificent things. 
The data are different for every year, however, it is quite clear Japan always attracts serious attention. For example, 4.12 million tourists visited this country , and over 1 million travel visa was issued in 2020. It is quite a big figure, comparing information from other countries. However, the Covid crisis has sharply decreased the number of visitors so the figure was significantly higher in previous years. 
In 2019, Japan was visited by almost 32 million travelers from every corner of the Earth. It was probably one of the most visited destinations in the entire world. The country, therefore, held the top position when it comes to popularity, and there are certainly many reasons for such an outcome. 
Japan is also a pretty populous country. There are over 120 million citizens. It has, however, quite a small territory, comparing those numbers. That means many people live in large metropolises, such as Tokyo, Yokohama, Osaka, and others. 
Attractive Tourist Destinations
These locations are also very popular tourist destinations. You can, therefore, often find many more people within the territory of the city's areas. 
Tokyo is, for example, a capital city in Japan. It is the main financial and infrastructure center of the entire country. There are the biggest airports, train stations, and other communication centers that connect the whole territory of Japan. The city is, therefore, the first station of most foreigners. They usually arrive through international airports in the city, and that's the first Japanese destination they visit. 
However, Tokyo itself has a lot more to offer when it comes to tourism. Tokyo Tower, Tokyo Imperial Palace, Shinjuku Gyoen National Garden, Sensoji Temple, Meiji Shrine, and Ueno Park are just some of these. The city has approximately 10 million residents. It is also very big territorially so it is quite a serious challenge for foreign visitors. You can hardly explore this city in a day, and it requires much more time if you want to find different interesting details about the place. 
Japan has a great tradition, and Tokyo, as the main center, can present it to foreign travelers in the most appropriate manner. That means you can explore a national cuisine and different cultural manifestations while in the city. Today is also well-known for its great nightlife so there are many clubs, pubs, and bars where you can explore this side of Japan. 
High Living Standard
The country has a high living standard and developed economy. The salaries also follow such a trend so Japanese can afford good living. There are, therefore, many luxurious and elite places in the city and the entire country. These include great hotels and restaurants. You can definitely expect a VIP service in such locations. Only your budget has to meet the standards of these places, and there is nothing else to worry about.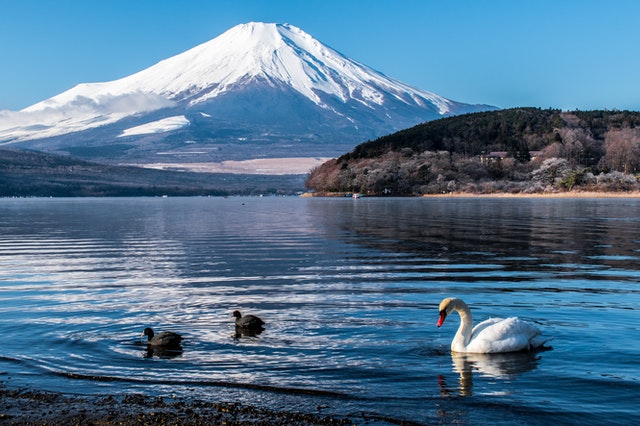 Historic Sites
Despite its importance, Tokyo is just one of the great locations in the country and Japan definitely has a lot more to offer. There are other great and popular cities as well as unique locations spread all over the territory. Hiroshima and Nagasaki are cities many want to see. These were entirely destroyed during World War Two when two atomic bombs hit the areas. It was an unprecedented event in the world's history and something humanity will remember forever. The traces of bombings are still visible in the territory of the cities so the places provide a remarkable travel experience to foreign visitors. They are unique historic localities, and you cannot see anything similar anywhere else in the world. 
Natural Beauties
Japan also has a lot to offer when it comes to natural attractions. The tourists should definitely explore that side of the destination. There are places, such as Mount Fuji, Jigokudani Monkey Park, sand dunes in Tottori, Kabira Bay in Okinawa, the bamboo grows in Kyoto as well as many others. 
Old Buildings, Monuments, and Localities
Japan is full of historical locations as well. These sometimes date to a distant past. Yasukuni Shrine, Kiyomizudera, and Todaji-ji are some of the locations of that kind. There are, of course, many more of these, and they all provide a remarkable and amazing travel experience. Japan is, therefore, not to miss the tourist experience so you should definitely immerse yourself in such a traveling opportunity as soon as possible.