Steam cleaners are versatile cleaning tools that can handle a wide range of cleaning chores inside the house. They can clean a variety of surfaces, from hard floors, tiles, and windows to cooker hobs and even upholstery.
Steam cleaners use high-pressured dry steam to deeply penetrate surfaces, making it easy to blast away stubborn dirt and grease. Most steam cleaners work with water alone, so you don't have to spend money on buying expensive detergents. You can also help the environment this way. A steam cleaner is the best way to keep your home allergen-free because it kills bacteria, molds, and dust mites.
Benefits of Steam Cleaning for Your Home
Steam cleaners are efficient and environmentally-friendly alternatives to traditional cleaning methods involving mops, buckets, and detergents. Below are some of the excellent benefits that steam cleaning can bring to your home.
· Child and Pet-Friendly
Steam cleaning is non-toxic. Therefore, it provides a safer environment for your children and pets. A commonly used chemical in most cleaning agents is Sodium Hypochlorite that has corrosive oxidizing agents. If your child or pet touches surfaces that are contaminated with its residue, it could burn their eyes, damage their lungs, cause skin irritation or illness.
· Allergies
People with health conditions like asthma and allergies will benefit significantly from steam cleaning. As steam cleaning uses only water and heat to clean dirt and grime, it won't aggravate allergy symptoms or cause respiratory issues.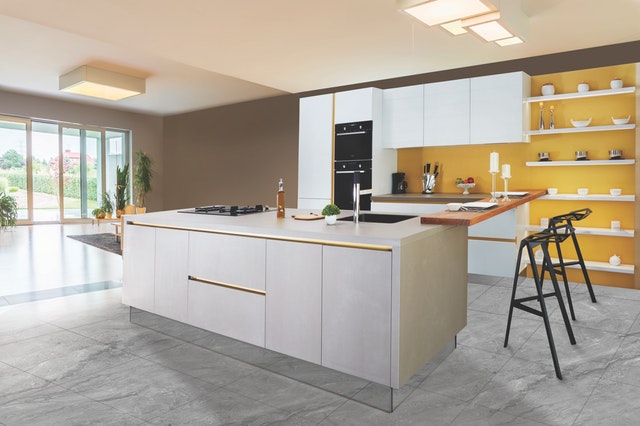 · Cheaper
Aside from its health benefits, steam cleaning can help you save money in the long run. Apart from the cost of its initial purchase, the only price that will be added for steam cleaning is the water and electricity used to heat it. When compared with the repeated loss of purchasing detergents, cleaners, and other products used at home, steam cleaning will always remain the most budget-friendly.
· Mold Removal
The growth of molds, particularly in the bathroom, can produce harmful and deadly mycotoxins that can cause health problems. In reality, bleach doesn't kill mold. It just turns it into white, so it blends it with the surface. On the other hand, steam cleaning can kill fungi due to its high-temperature settings, while the bristles of attachments can remove it from the cracks and hard to reach places.
What to Look for in a Steam Cleaner
In looking for the best steam cleaner, we suggest that you take into consideration the following factors:
· A durable, rust-resistant boiler
Some steam cleaners, particularly the inexpensive ones, have a plastic pan that doesn't heat quickly. These might also be prone to cracking, which can lead to durability issues. For the best results, we suggest that you look for a stainless steel or aluminum boiler.
· An extension hose and nozzles, with a long cord
The perfect steam cleaner has a long extension hose and nozzle to help you clean hard-to-reach areas, alongside with a long power cord to let you move around freely.
· An excellent array of accessories
Most steam cleaners, even smaller models, come with enough accessories for a wide variety of cleaning jobs, such as metal-bristled brushes for cleaning grills and other accessories. You also need to test the product before purchasing to know if everything is functioning, including the power resistors.
Steam cleaners are a good investment in your cleaning tools. They will keep your house clean, safe, and spotless.